Halloween season is here again and for most of us, that means decorating our home for halloween and throwing an awesome party. But as we all know, no party can be awesome without the right cocktail.
Below are some cocktail recipes perfect for your halloween party. Be sure to serve them in a halloween drinking glass for a ghoulishly good time.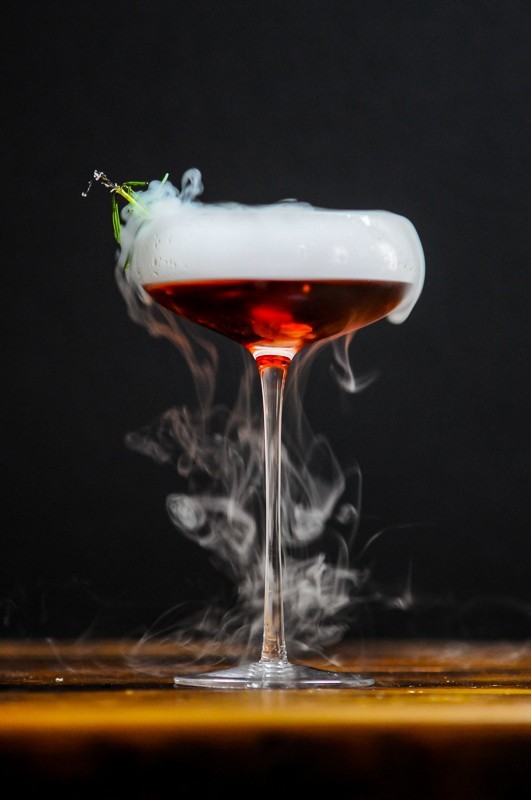 Vampires negroni
Give the Vampire's Negroni a try for your next Halloween party, you might just find it super spooky! Cheers!
---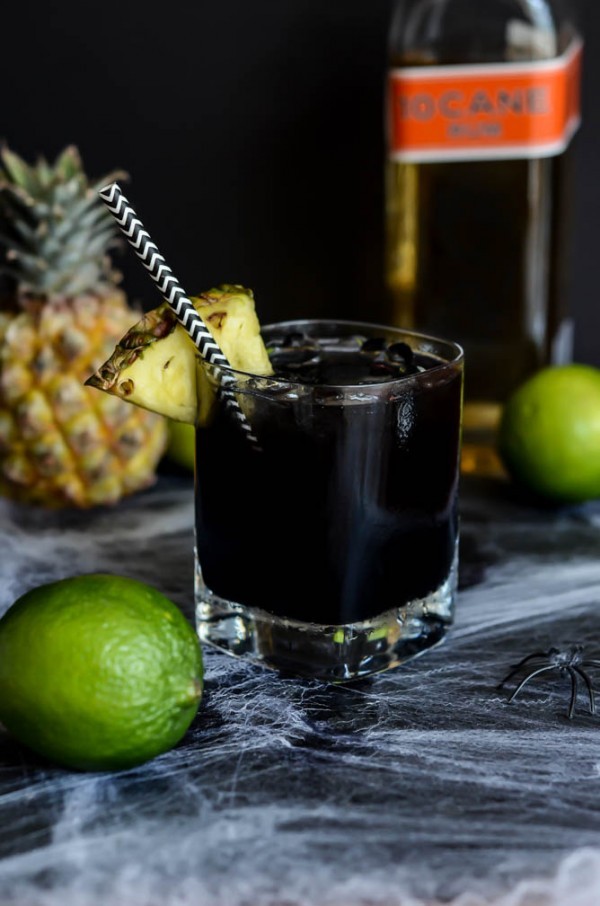 Midnight mai tai
This spooky take on the classic tiki drink uses activated charcoal to achieve a rich, inky black color. It's the perfect cocktail for Halloween!
---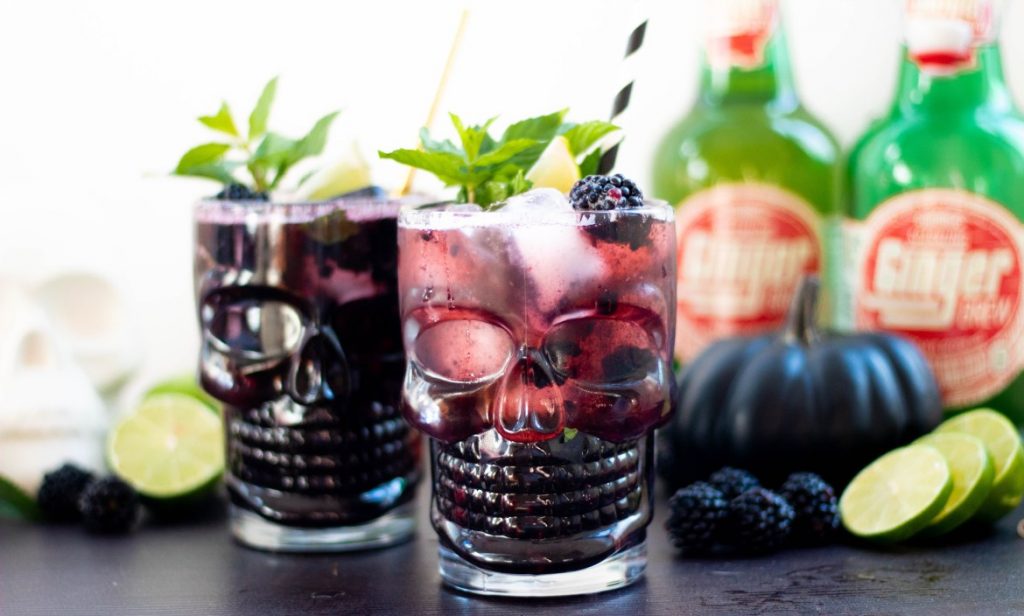 Black magic mule
The blackberries do a great job of adding the creepy black + purple color and it also gives the mules a refreshing twist, so you have a fun and tasty drink.
---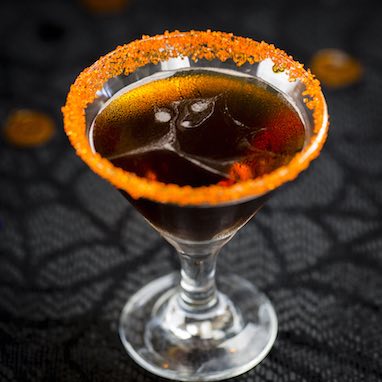 Devil's Kiss
The mixture of sugar and cayenne pepper at the rim of the glass adds spicy-sweet hotness that takes this drink over the top.
---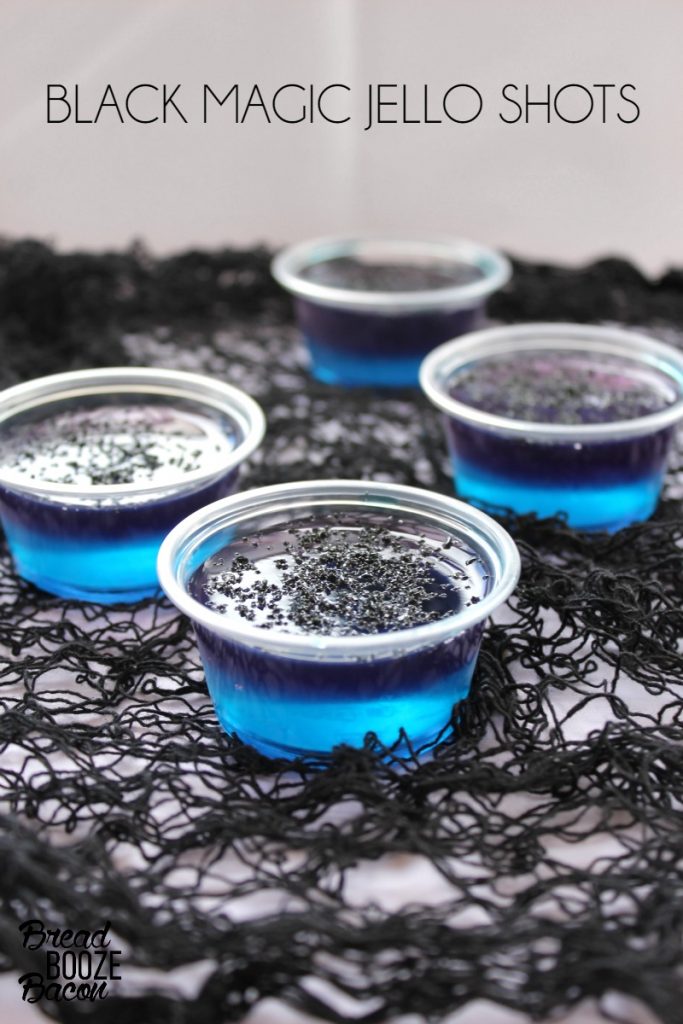 Black magic jello shots
Black Magic Jello Shots are fun layered jello shots that are perfect for your Halloween party! Everyone will think they're magical!
---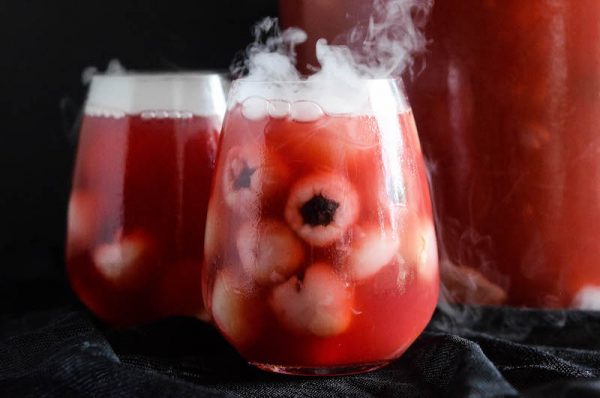 Sparkling cranberry orange eyeball punch
A super easy, spooky halloween themed punch that can be made with or without vodka to please ghouls of all ages.
---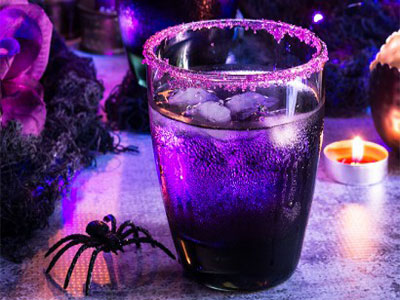 Purple halloween cocktail
The Purple Halloween Cocktail would give you a great flavor of cranberry juice, grenadine and vodka. This is an absolutely great drink that would keep up your Halloween party running.
---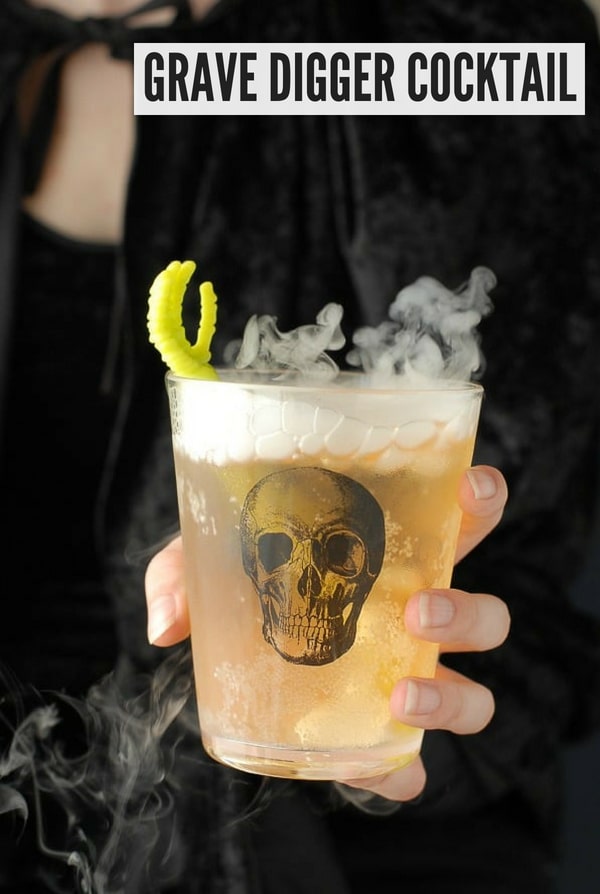 Grave digger cocktail
A refreshing, fizzy fall cocktail perfect for Halloween celebrating. The Grave Digger Cocktail can be quickly made up for a crowd or for solo sipping for a ghouslishly good time!
---
Halloween batch cocktails
---
Hallowine sangria
This Hallowine Sangria is a perfect spooky adult beverage for your Halloween party!
---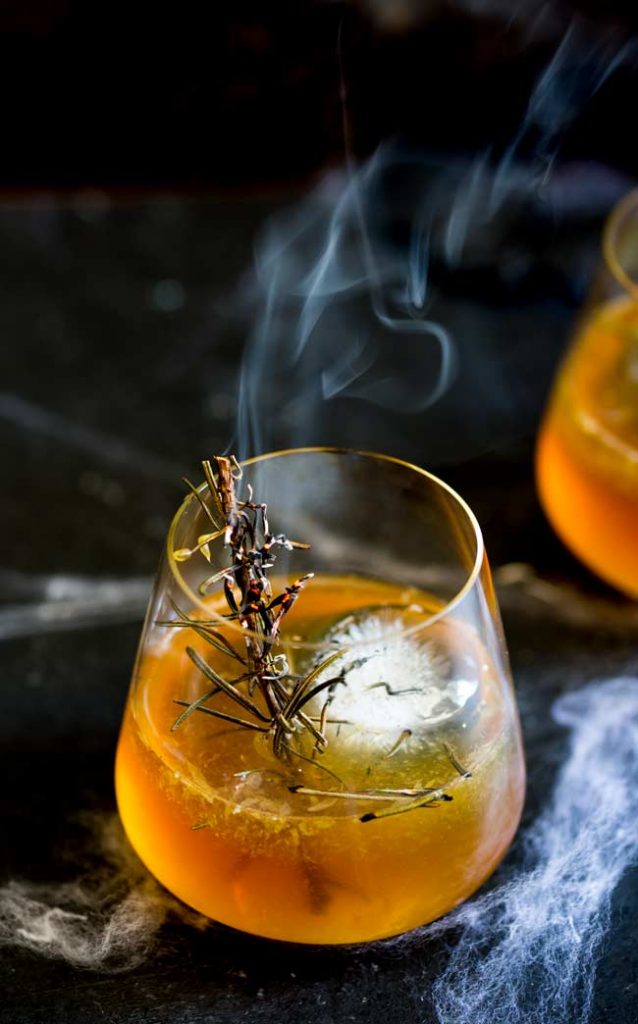 Haunted graveyard
For a simple bourbon based cocktail, why not try this Haunted Graveyard Halloween cocktail. It is perfect for a fall or halloween party as it combines, bourbon and maple for a warm you up drink.
---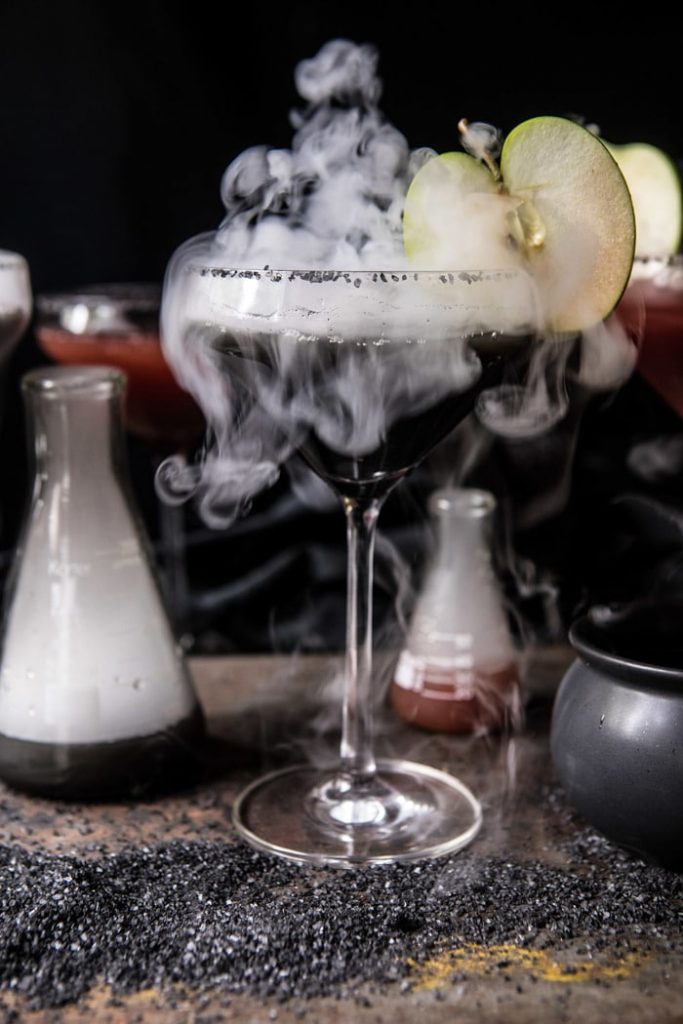 Poison apple martini
Apple cider, vodka, and a little dry ice, all combined together to make the perfect easy martini for this year's Halloween party. Bonus? There's no weird food dyes or extra ingredients needed for this Halloween drink. It's fun, spooky, and completely delicious!
---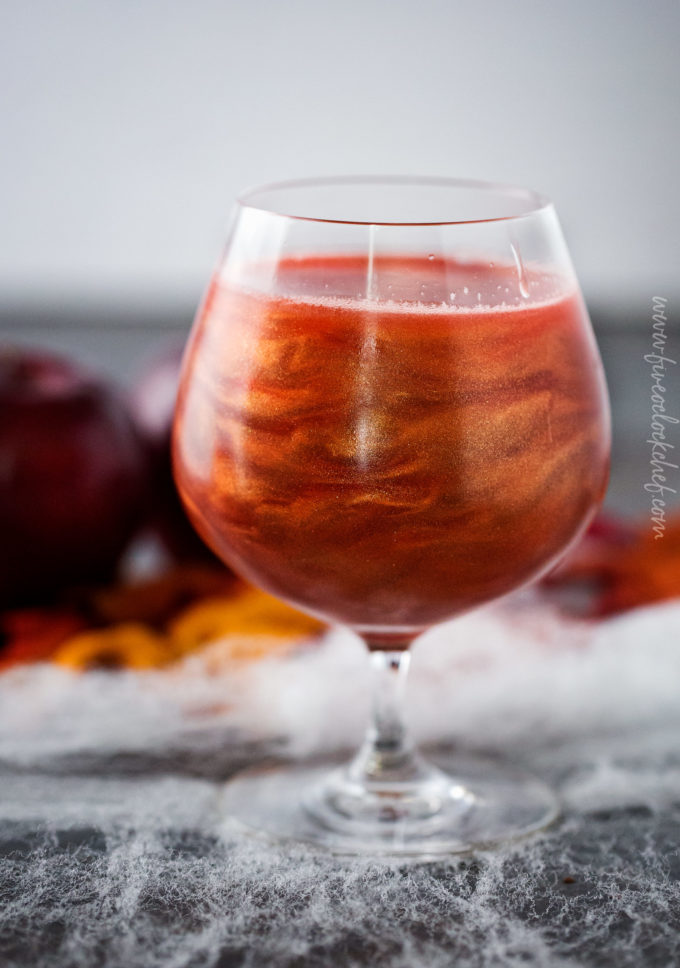 Poisoned apple cider cocktail
This poisoned apple cider cocktail is sweet and eerie with it's mystical red and golden swirls!
---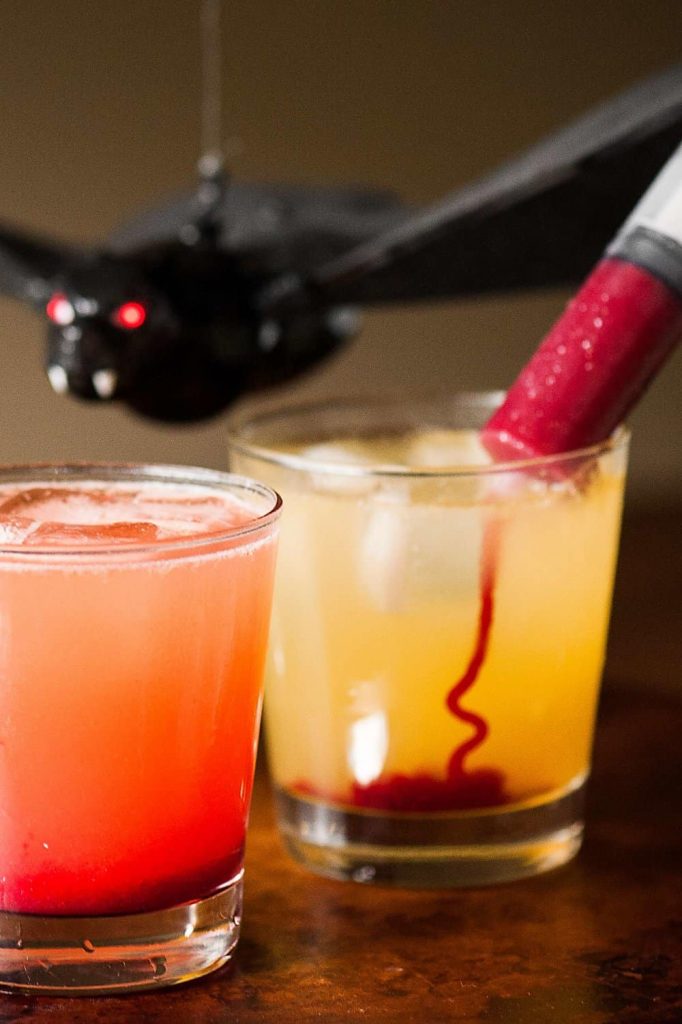 Vampire cocktail
Vampire Cocktail is the perfect spooky Halloween drink. Syringes filled with sweetened raspberry puree look gory, but taste amazing!
---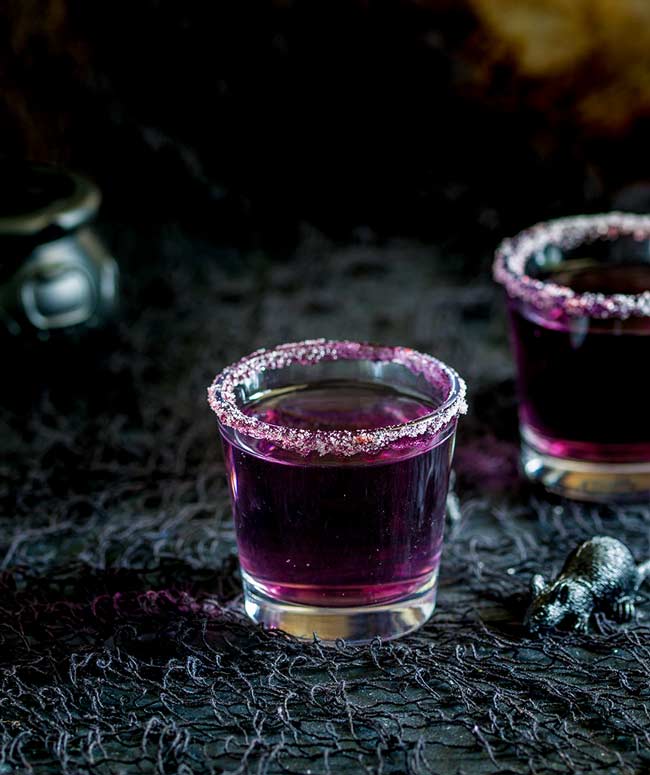 Witches brew
This 'Witches Brew'- halloween cocktail is so stunning. Based on a Purple Hooter, the vivid colour is dramatically beautiful, but with a dark eerie feel perfect for an easy halloween party cocktail/shot.
SEE ALSO:
15 Delish margarita recipes
15 Refreshing mojito recipes