Strawberry Lemonade margarita
This Strawberry Lemonade Margarita is the perfect party drink! It's so refreshing, easy to make, and perfect for a crowd!
---
Tequila sunrise margarita
Not just delicious with the flavours of tequila, orange juice and pomegranate or cranberry, this tequila sunrise margarita is beautiful too!
---
Strawberry champagne margarita
This margarita recipe is not much different than your usual margarita recipe, but it is topped off with a healthy dose of Champagne.
---
Sugar sunset margarita
How about Sunset Margaritas? These…are dangerous. They taste so sweet and fresh, with a perfect balance of flavors. Freshly squeezed lime and orange juices with a little surprise at the end.
---
Watermelon margaritas
---
Mermaid margarita recipe
---
Prosecco margarita
There is just nothing like a crisp, cold margarita to sip on while enjoying a Mexican meal. Both sweet and tart, this bevvy contrasts in the most beautiful way with the flavors and spices of Mexican cuisine.
---
Vanilla pineapple margarita
This Vanilla Pineapple Margarita is a sweet and tropical take on the classic. The flavors blend perfectly to create a really unique and delicious cocktail recipe.
---
Fresh peach margaritas
Fun and fruity Fresh Peach Margaritas!!! Made with fresh peach puree, orange juice, and lime juice.
---
Hawaian margarita
Aloha!! Hawaian Margaritas are the perfect tropical margarita recipe! Made with pineapple and coconut, these are a fun twist on a traditional margarita, perfect for when you feel like a trip to Hawai…or just for Taco Tuesday.
---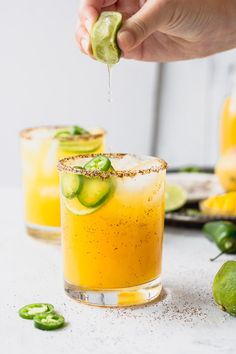 Spicy mango margarita
---
Blackberry lemonade margarita
Whatever the season or temperature, a good, cold margarita can bring out the lazy vibes of summer. These summer vibes are only heightened with the addition of juicy blackberries.
---
Cotton candy margarita
---
Ultimate cadillac margarita
Thìs ultìmate Cadìllac margarìta ìs a mìxture of premìum lìquors and delìcìous because of ìt!
---
Spicy jalapeno margarita
A little spice here goes a long way, but the flavours here of lime, orange and jalapeno are simply divine.
CHECK OUT:
15 REFRESHING MOJITO RECIPES
18 TASTY PINEAPPLE COCKTAILS YOU WOULD LOVE