If you are trying to figure out what your next hairstyle should be, then maybe you should consider inverted bob. Unlike the traditional bob haircut, inverted bobs have one side of the hair longer than the other and it's great for people with oval faces.
An inverted bob haircut is usually done with natural hair. But if you are not ready to commit to cutting your hair just yet, you can still get this hairstyle done by using weave-on.
To begin, your hairstylist will cut one side of your hair short and the other side a little longer and thin the ends. It is recommended to get a light trim every 6-8 weeks to get your hair looking fresh and healthy. It should take 3-4 months for a chin-length bob to grow up to your shoulders.
When properly maintained, inverted bob hairstyles are very attractive. If you want to try hair colors, you can dye your hair in your preferred color. If you are using a weave-on, then you can simply just buy the hair in your preferred color.
Below, we've rounded up some stunning inverted bob photos to inspire your next haircut.
Inverted bob haircut styles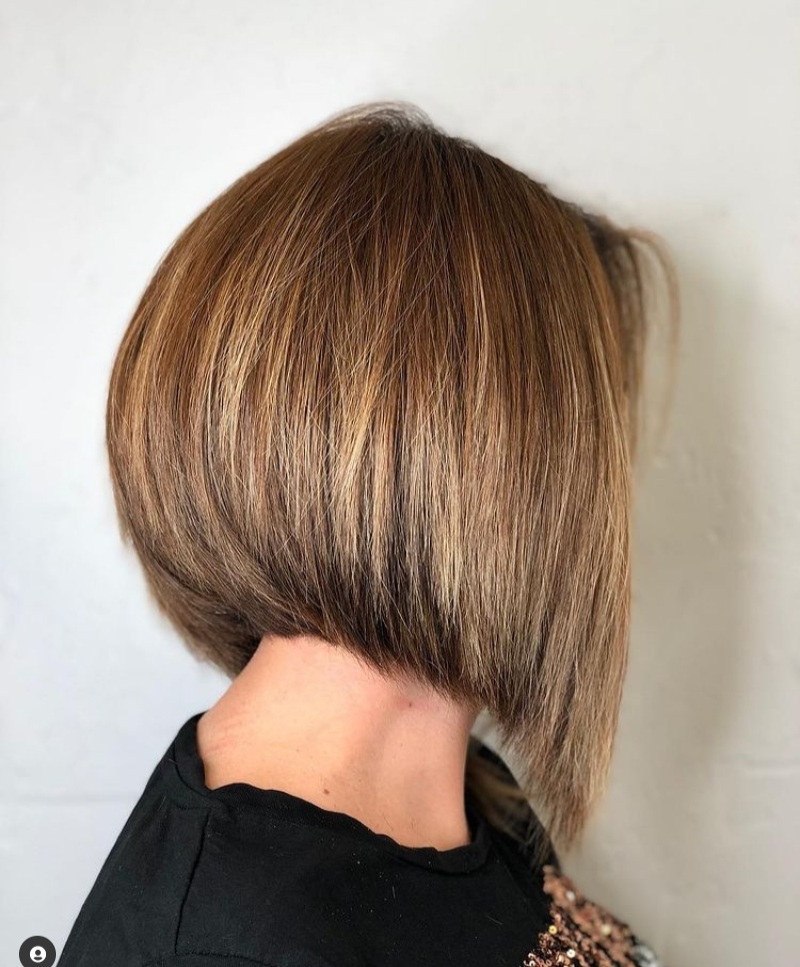 Related Posts