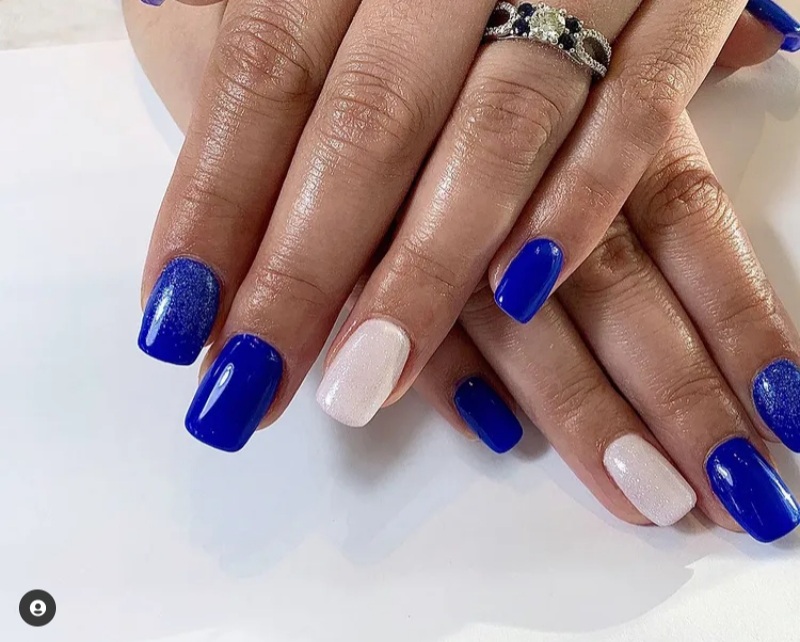 Are you a bride-to-be looking for the perfect nail color to complement your wedding attire? Look no further than gorgeous blue wedding nails! Blue nails have recently gained popularity as a unique and stylish choice for brides. They add a touch of elegance, sophistication, and create a stunning contrast against white wedding gowns.
In this blog post, we will explore the beauty and versatility of blue wedding nails and provide you with some design ideas to inspire your nail artist.
Something Blue:
Incorporating blue into your wedding ensemble has been a long-standing tradition, symbolizing love, fidelity, and purity. Instead of opting for a blue accessory like a garter or a shoe, why not showcase your "something blue" on your nails? A soft baby blue shade or a delicate pastel blue can be a subtle yet beautiful choice.
Bold and Vibrant:
If you're a bold and adventurous bride, why not make a statement with vibrant blue nails? Opt for rich cobalt blue or electric blue shades that will surely catch everyone's attention. This striking hue pairs exceptionally well with silver or gold accents, making your nails look even more glamorous.
Nautical Chic:
Planning a beach or seaside wedding? Embrace the coastal vibes with nautical-inspired blue nails. Choose shades like navy blue or turquoise and accessorize with cute maritime symbols like anchors, seashells, or sailing ropes. These nails will effortlessly add a touch of whimsy and fun to your special day.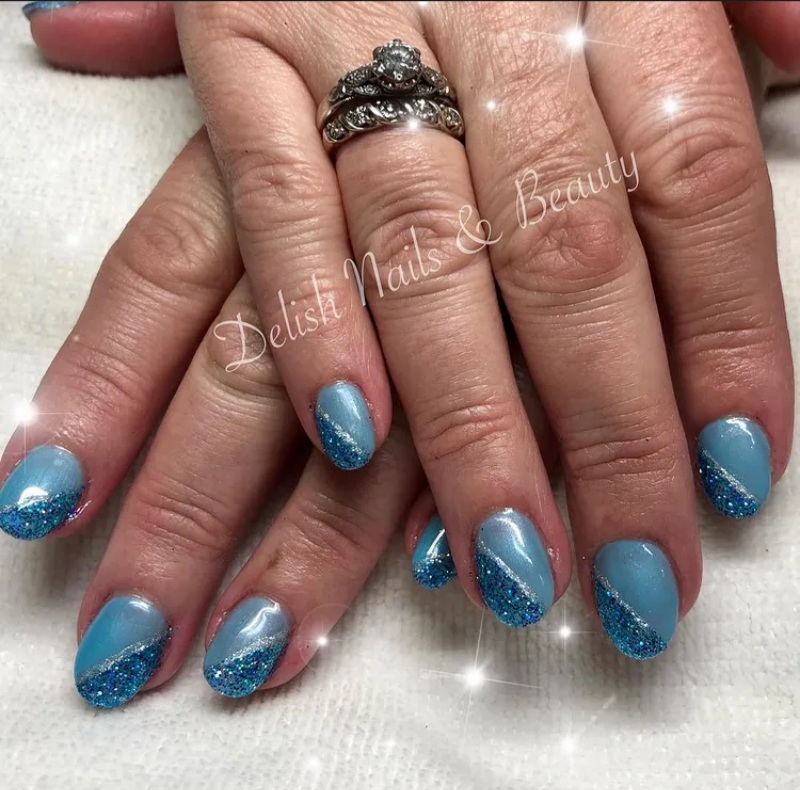 Floral Delicacy:
If you're a romantic bride, consider incorporating delicate blue floral designs into your nail art. Choose a soft blue shade as a base and add intricate flowers or elegant vines in white or silver. These nails will perfectly complement your bouquet and enhance the overall romantic aesthetic of your wedding day.
Related Posts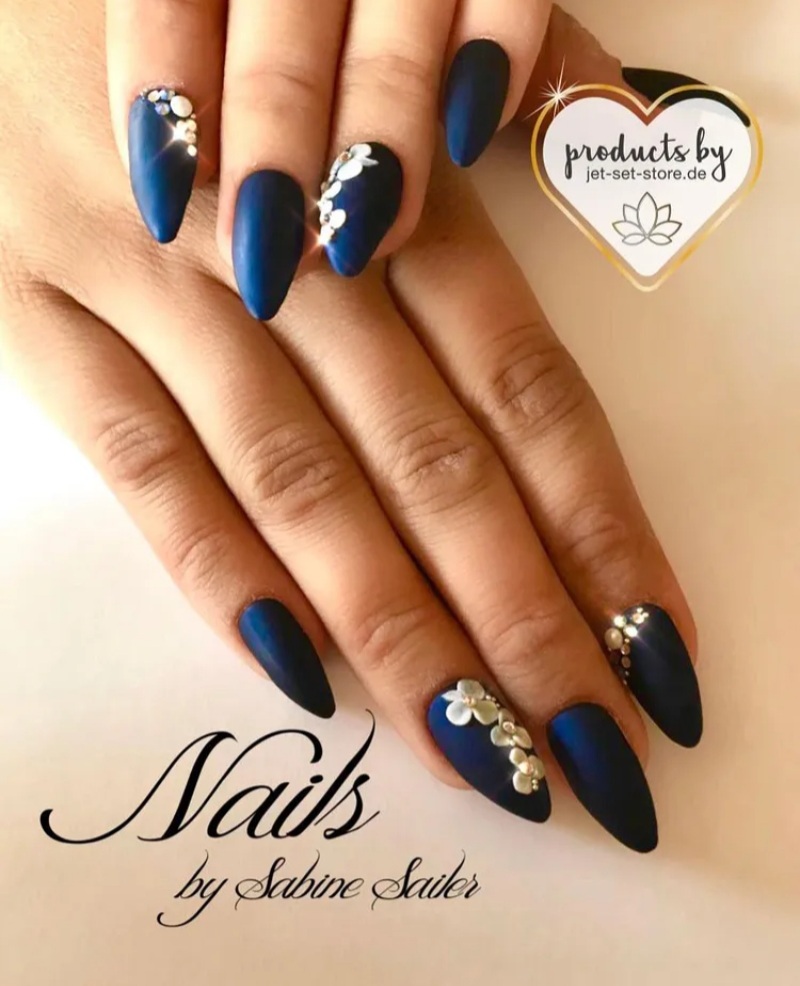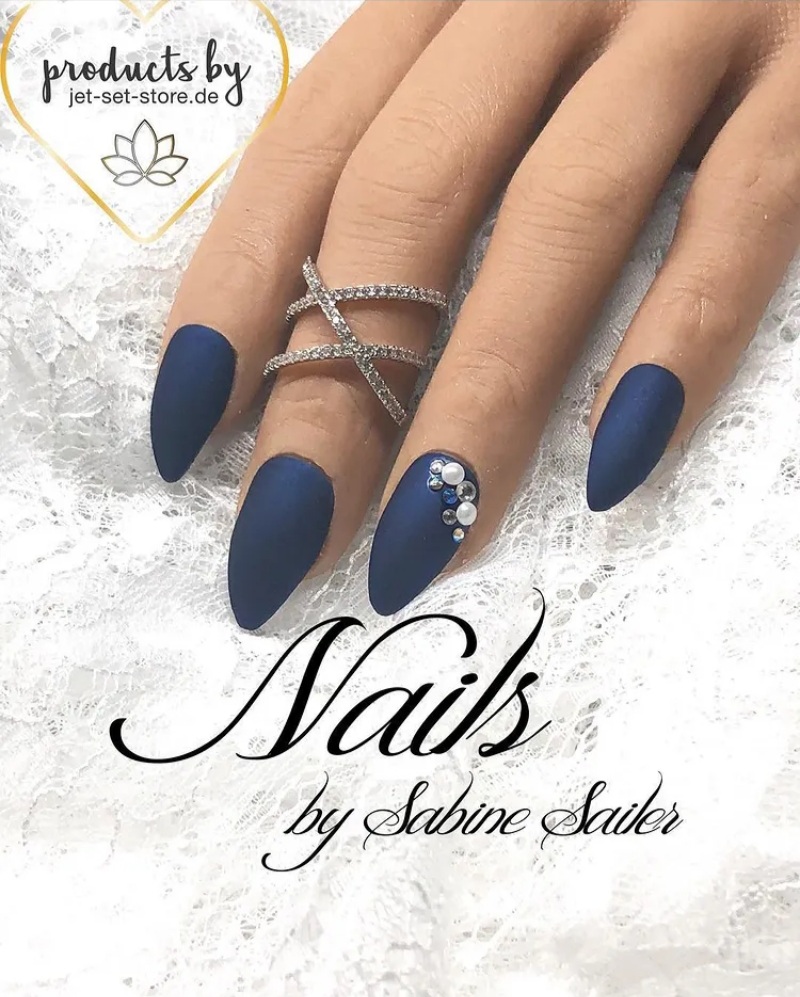 Ombre Elegance:
Ombre nails have been a popular trend recently, and they can be adapted beautifully into a wedding nail design. Create a gradient effect using different shades of blue, blending from light to dark. This elegant and sophisticated technique will add a subtle touch of color to your ensemble, while still maintaining a timeless and classic look.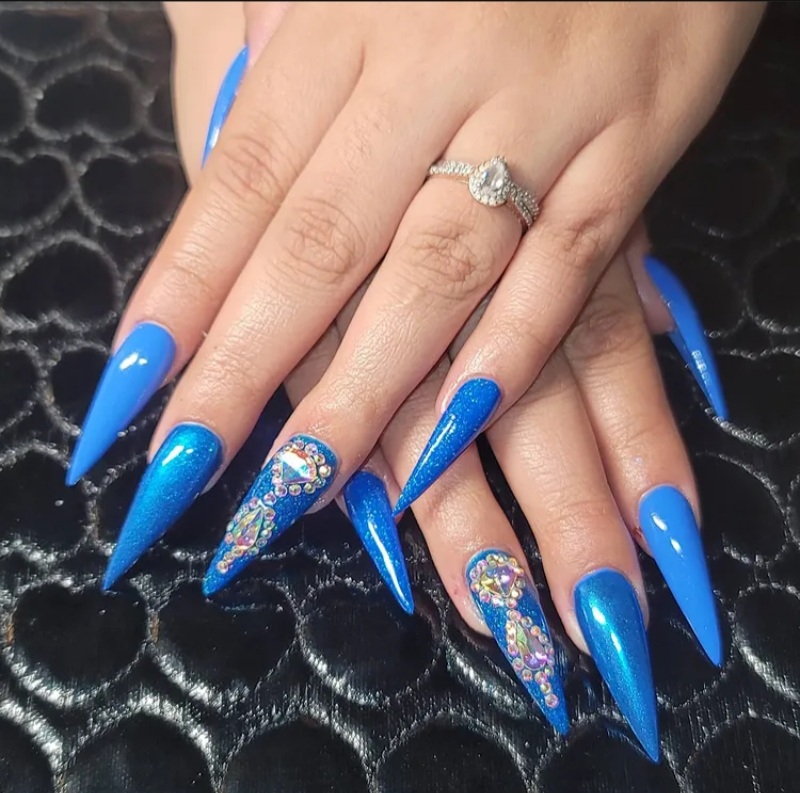 When choosing blue wedding nails, it's essential to consider the length and shape of your nails. If you prefer shorter nails, a solid blue shade or minimalistic nail art will look chic and sophisticated. For longer nails, feel free to experiment with intricate designs and bolder shades.
Remember, your wedding day is all about you, and your nails should reflect your unique style and personality. Blue wedding nails will undoubtedly add a touch of beauty and elegance to your overall look. So go ahead, get inspired, and let your nail artist create a stunning manicure that will leave everyone in awe on your special day!