Life is not easy. So many ups and downs. But what makes it bearable is having someone to go through everything with. Having someone who completes you and makes you whole.
Someone who will be there through the storm. Someone who always has your back no matter what. If you've found that someone, then you are one of the lucky people on earth.
Tattoos are beautiful and creative ways to express yourself. So what better way to express your love than getting matching tattoos with that special one?
Here are a few ideas.
Matching tattoo designs
King and Queen
You can get a tattoo that says, King and Queen. This can either be a King's crown and a Queen's crown or the words King and Queen or both. This symbolizes that just as every king needs a queen, you both need each other.
Bow and arrow
The bow is useless without an arrow. When you go on a hunt, you need to use both the bow and the arrow to aim and shoot at your hunt. So getting a bow and arrow symbolizes how great the two of you are together.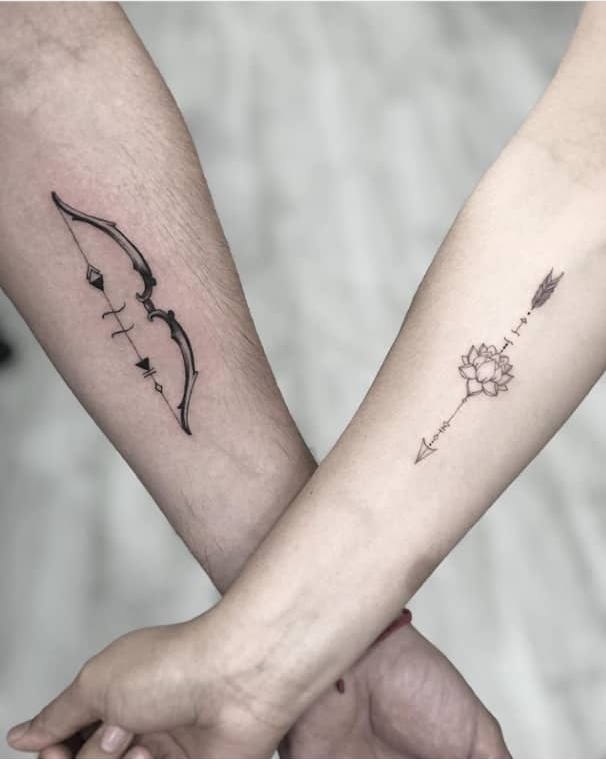 Heartbeat
You can also get a heartbeat tattoo as your matching tattoo to symbolize that your hearts beat for each other.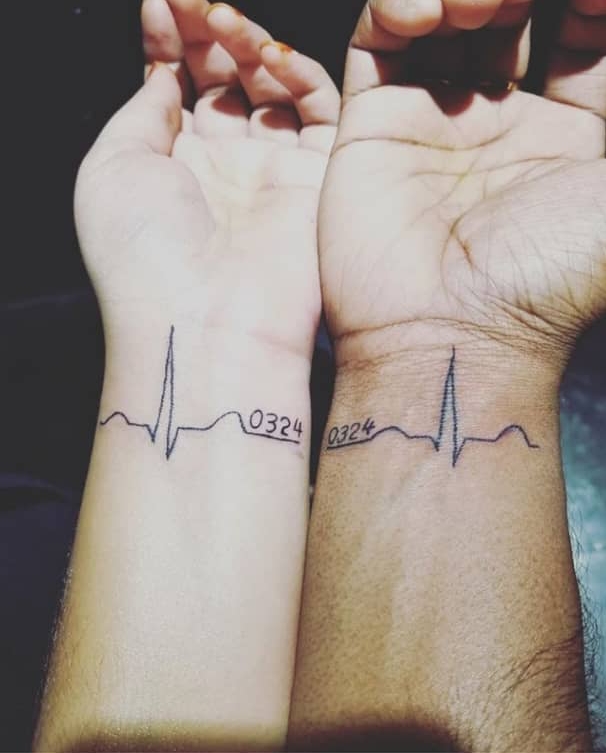 Sun and moon tattoo
The sun and moon represent two opposing powers. So getting the sun and moon tattoo symbolizes that you are two different people that work together to bring out the best in each other.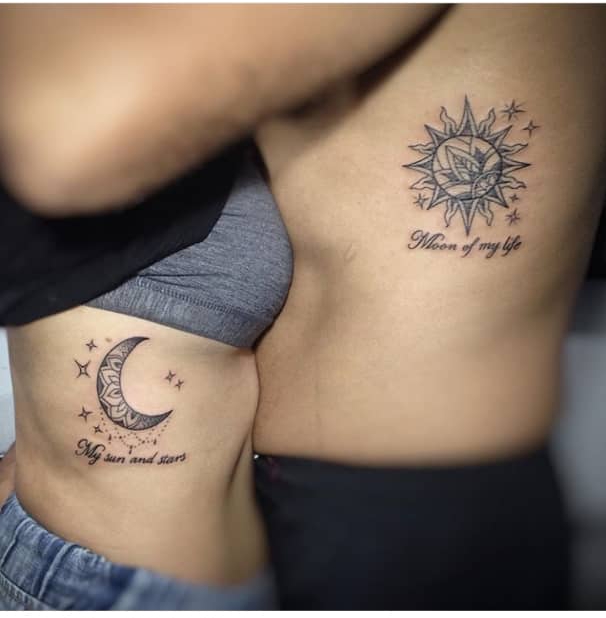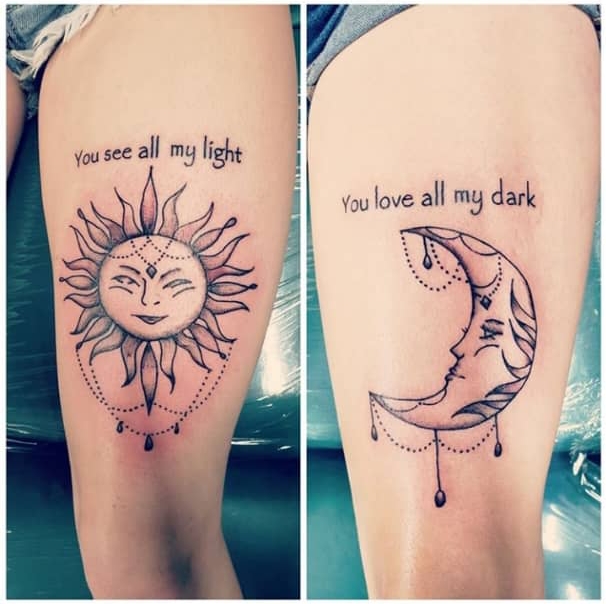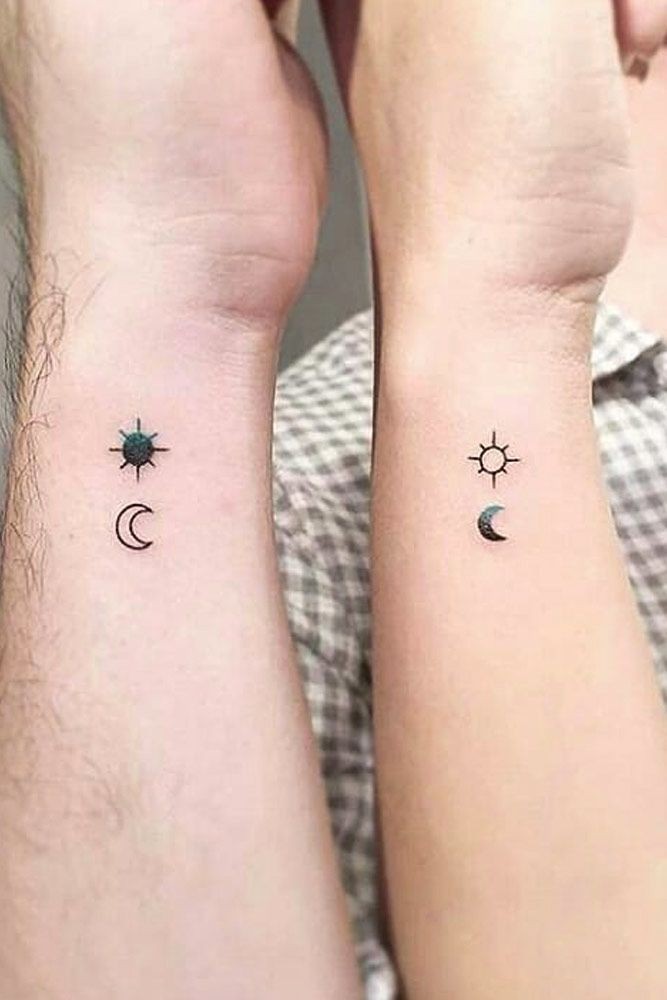 Quote tattoo
You can also get quote tattoos. This can be the same quote for both of you. Or you can write half of the quote on each other so that when you are together, the quotes make sense.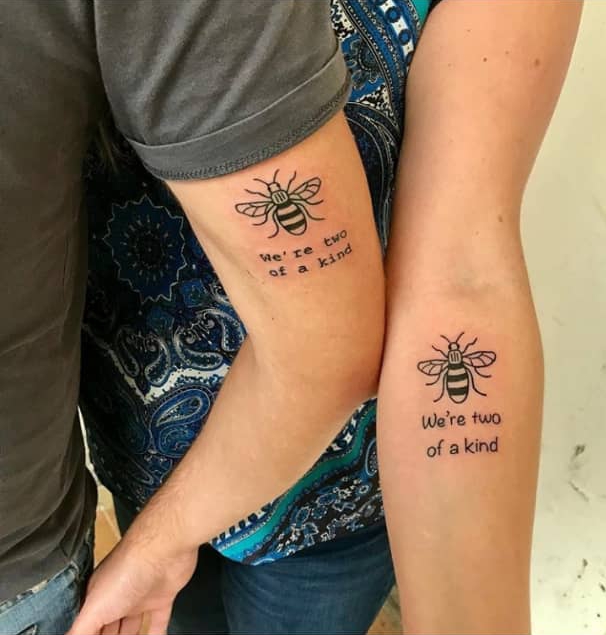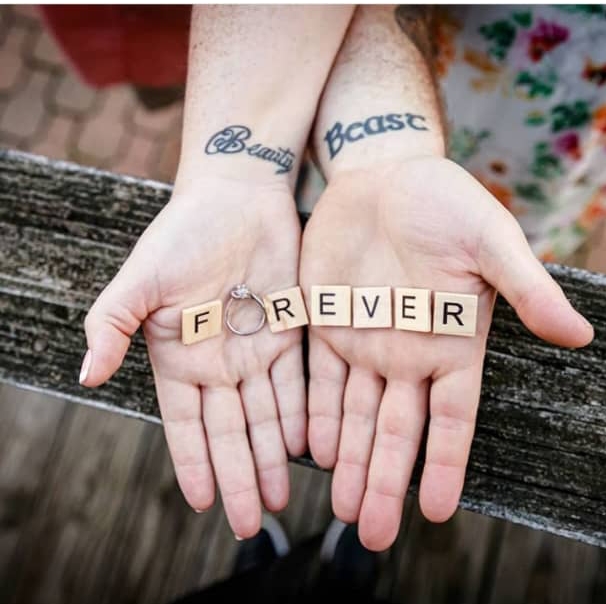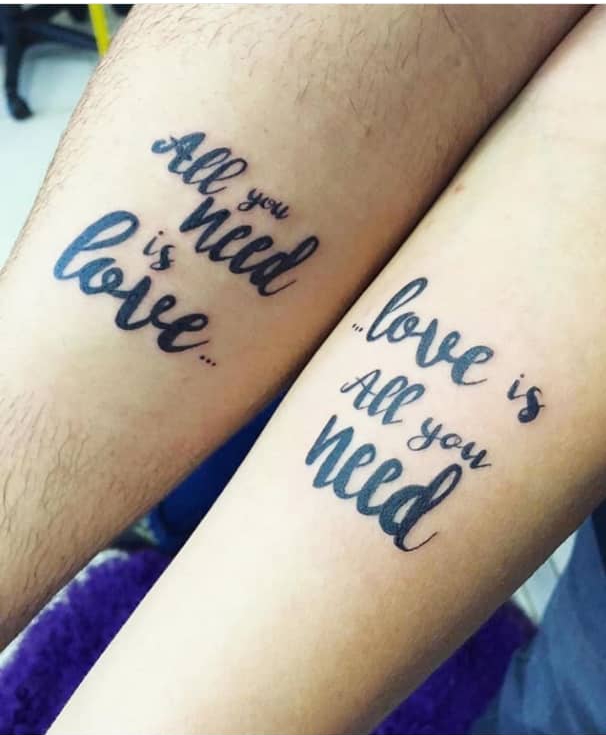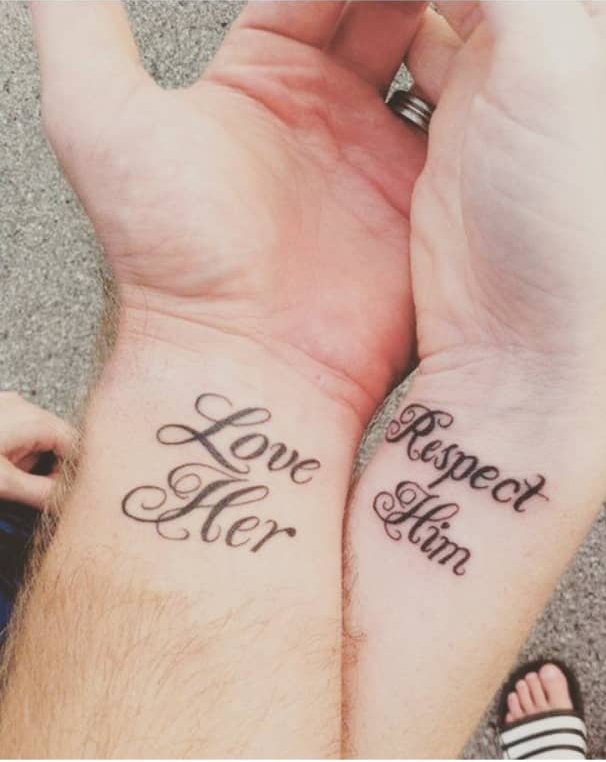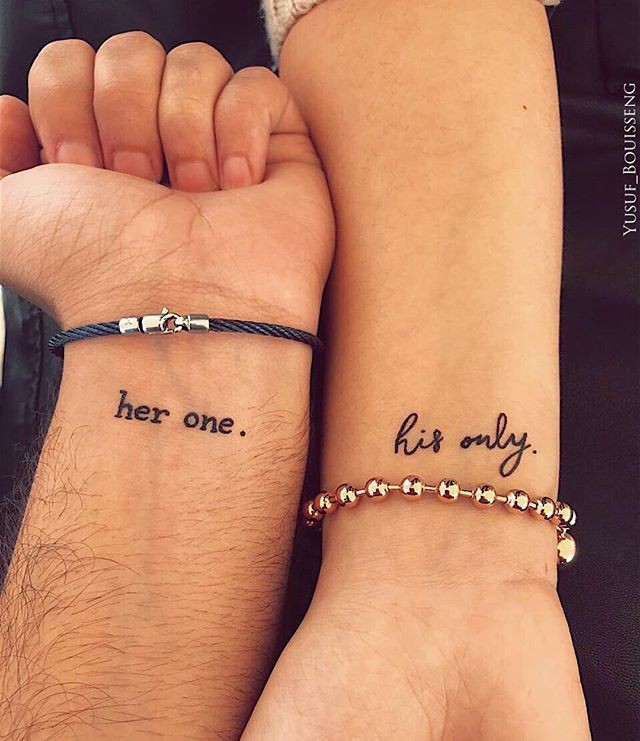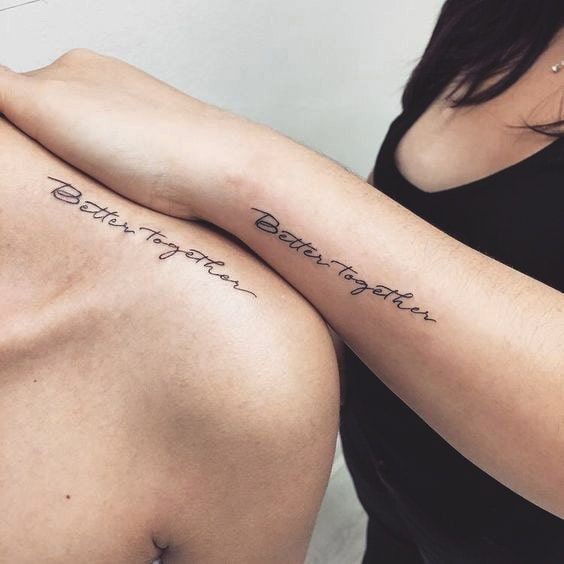 A compass and an anchor
A sailor requires both an anchor and a compass to be able to sail on the sea to his destination. The compass guides him, so he knows he's sailing on the right path. The anchor holds the ship down when it is not moving.
Getting the compass and anchor tattoo symbolizes that you have someone who isn't just a lover but also your guide through life. The anchor tattoo symbolizes that you have a person you know you can always trust because they will always hold you down.
The lion and the lioness
Carrot and peas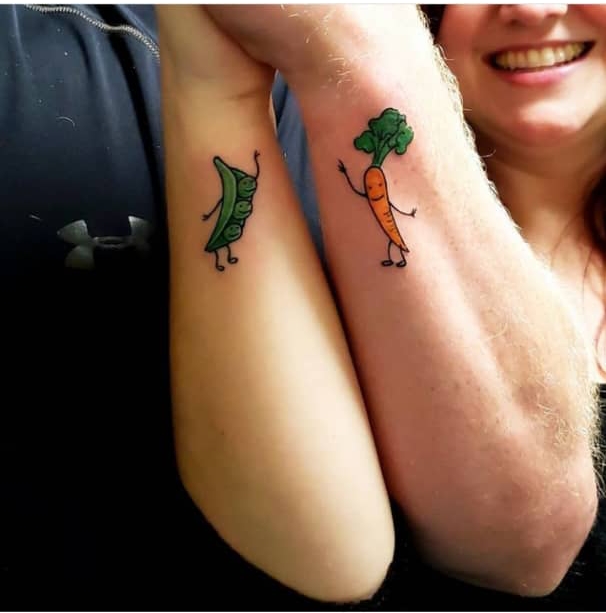 Pizza and a slice of pizza
The pizza and a slice of pizza as a matching tattoo is a good representation of the woman being created out of the man.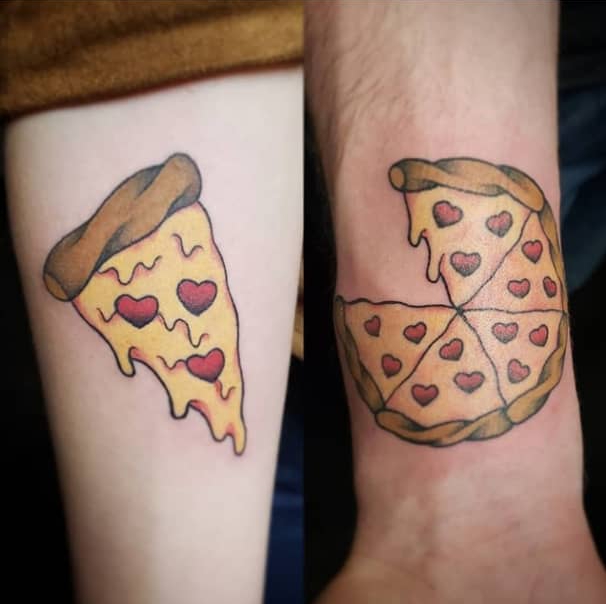 Lock and key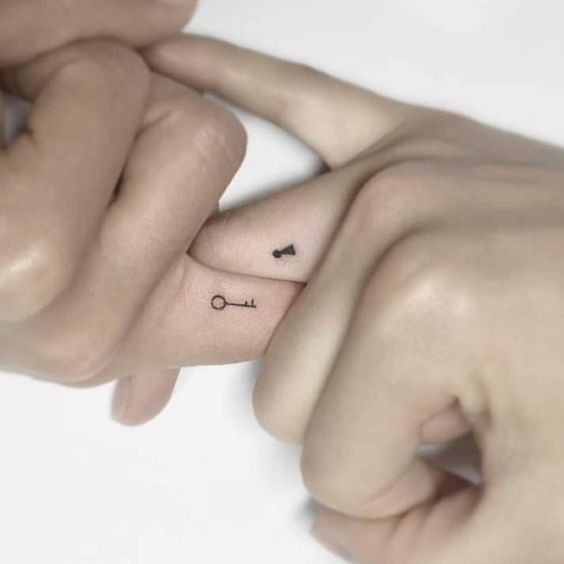 Puzzle pieces
This symbolizes how perfect you are for each other.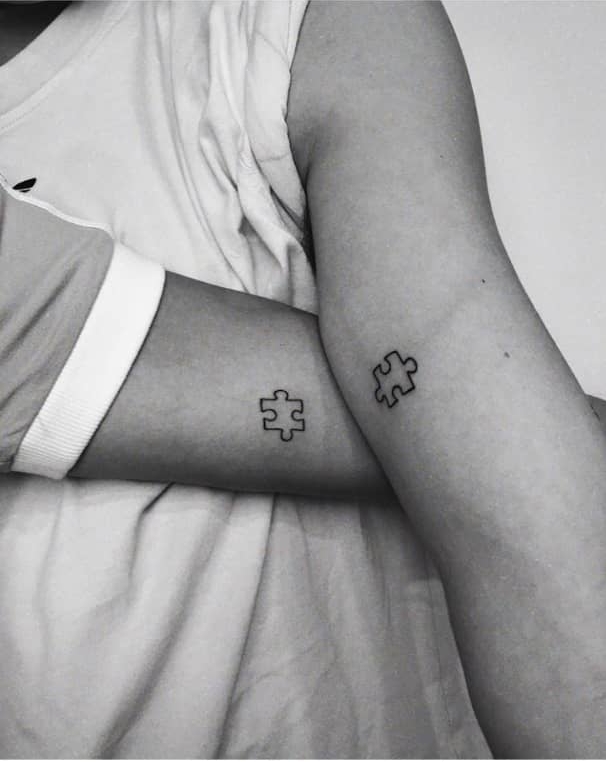 Skull bride and groom
This is a symbol of "till death do us part".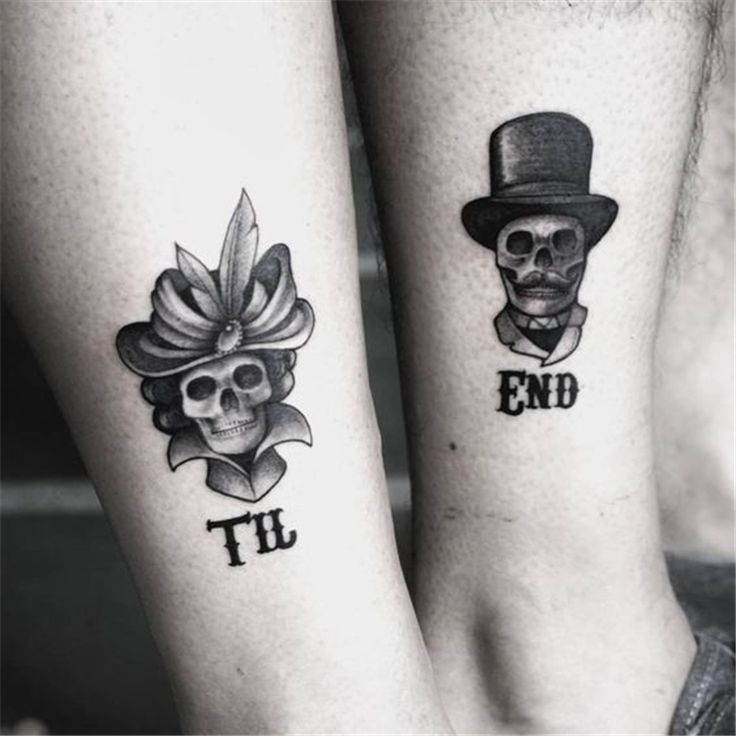 Flower tattoo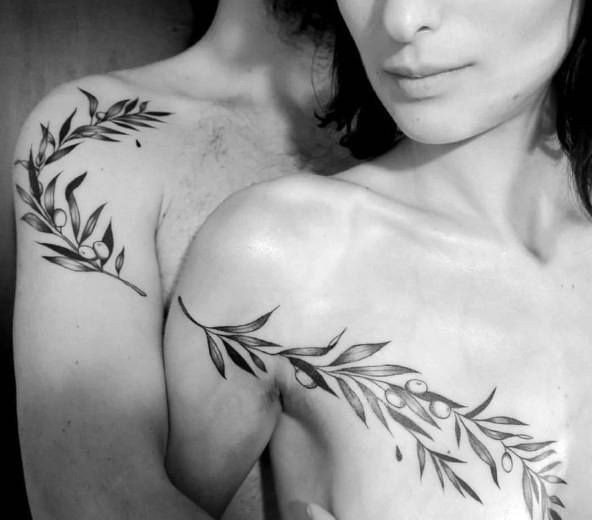 X and O
XO represents hugs and kisses. X stands for hugs and O stands for kisses. It is a way to express your love for each other.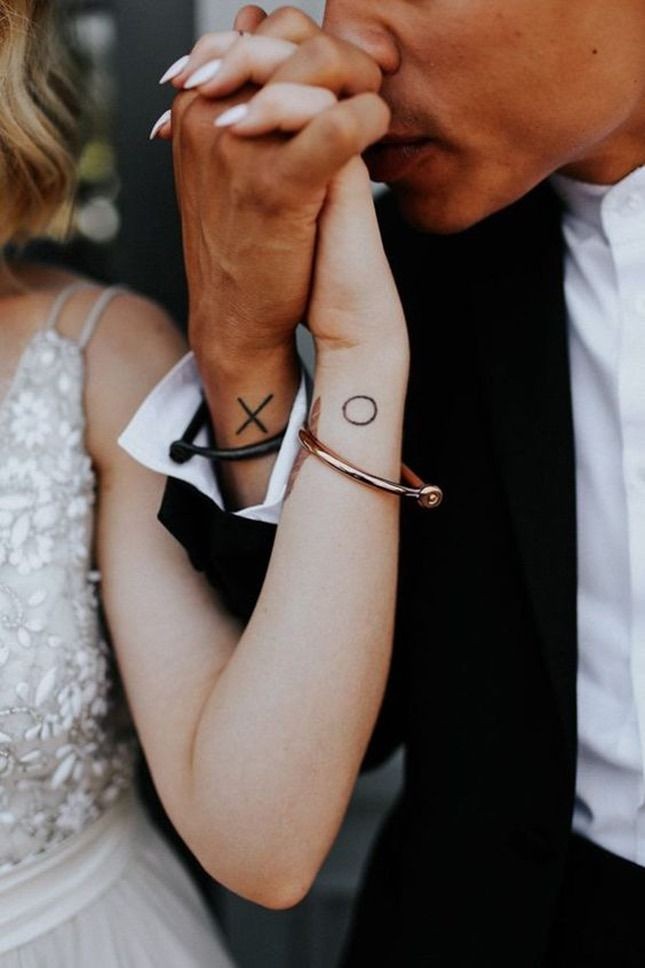 Ring tattoo
Couples exchange rings as a representation of their love for each other. So a ring tattoo will make a great matching tattoo for you and your other half.
Peanut butter and jelly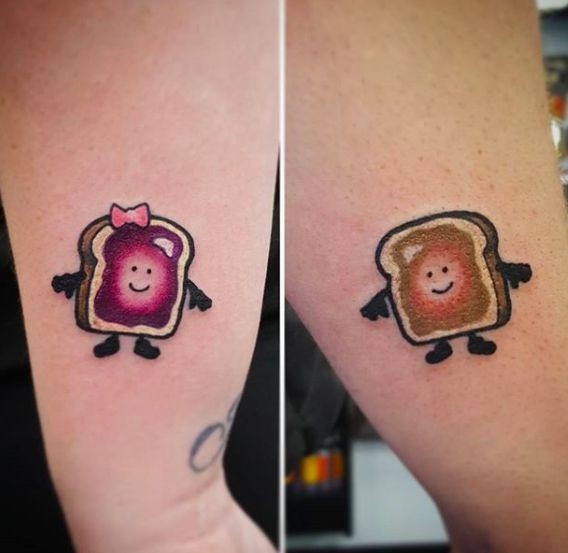 Other matching tattoos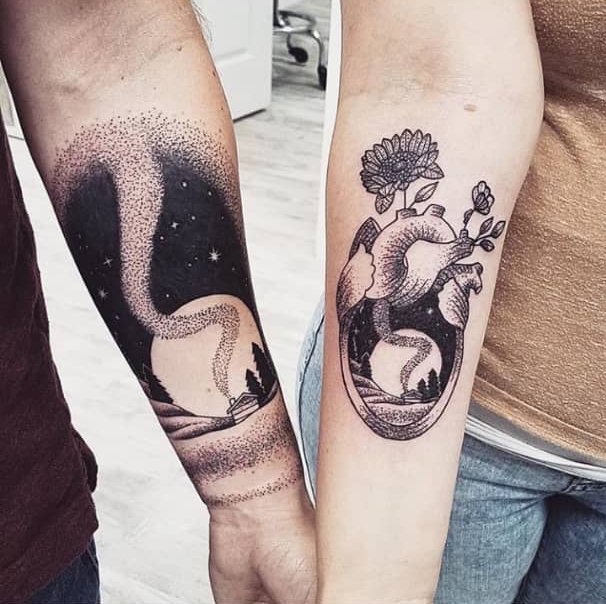 SEE ALSO:
10 ways to spice things up in the bedroom
5 romantic surprises for your partner
13 flirty texts for him or her