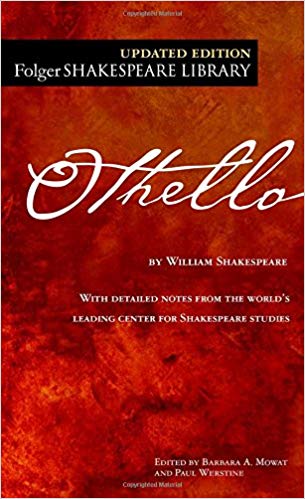 Othello is a tragic story written by William Shakespeare. Although, it was written over 400 years ago, the plot is very relatable in our modern life.
The plot is about the rise of a Moorish General in Vernice, Othello, who makes an enemy of his friend Iago unknowingly after he promotes Cassio to be his lieutenant instead Iago. This is a friend he trusted so much and even referred to him several times as "Honest Iago" yet Iago begins to plot against him.
Othello falls in love with Desdemona and they got married without the consent of her father. Which gives Iago something to use against Othello.
The most severe show of the cruel power of jealousy in Othello is the one which works in Othello against Desdemona and Cassio. It ends up being the most fatal manifestation of jealousy and envy. Desdemona.
William Shakespeare's Othello shows the generality of human frailty and imperfection. It's a captivating read perfect for the one who loves classics and tragic stories.