Flirting is an art form that adds a spark to any relationship. It's a way to let your partner know that you're thinking about them, that they're special to you, and that you still find them irresistibly attractive. If you're looking to inject some flirtatious fun into your relationship, here are over 90 flirty messages you can send your partner to keep the romance alive:
Flirty Messages For Him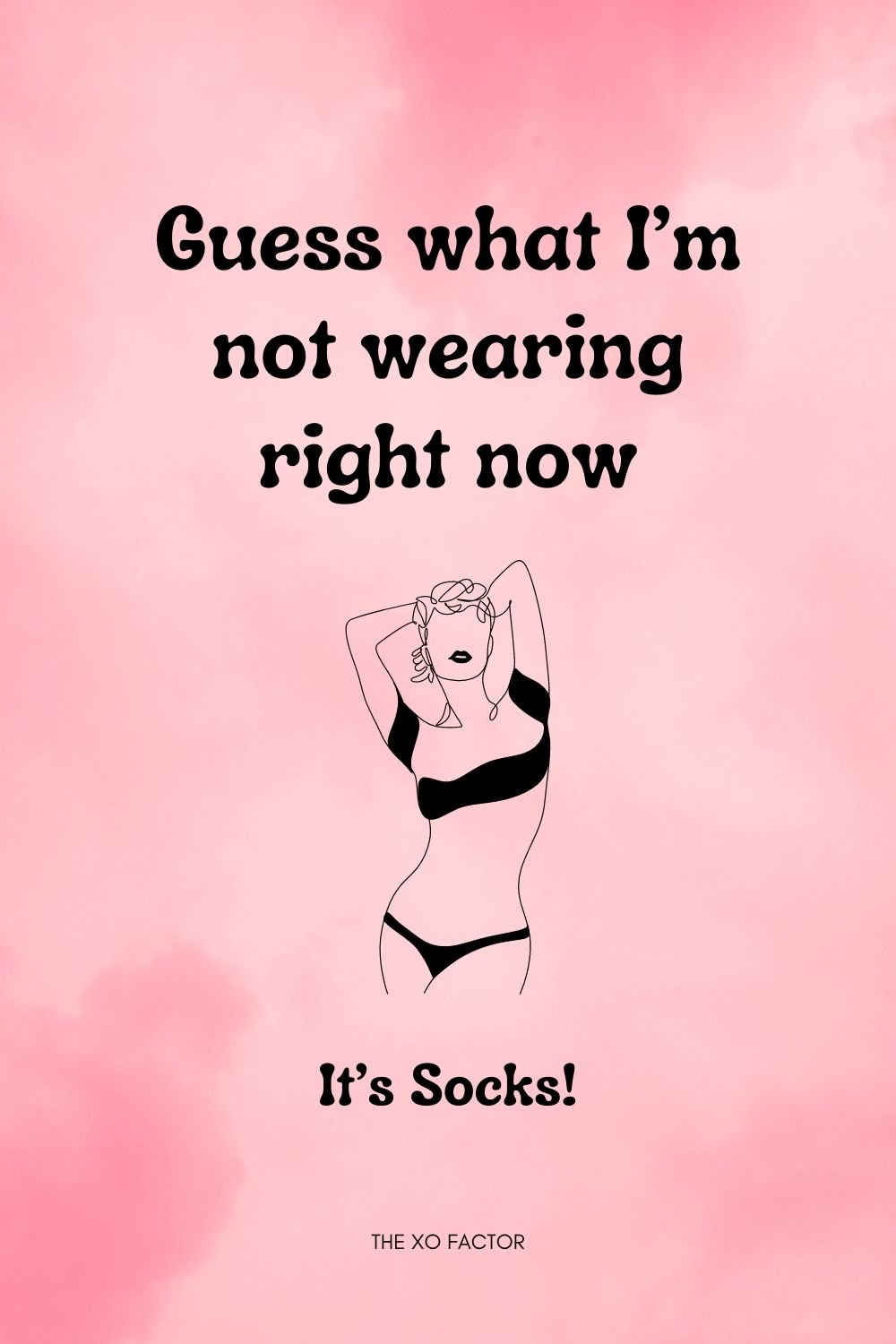 Guess what I'm not wearing right now? (It's socks.)
My parents are out. Wanna come over?
What are your favorite letters of the alphabet? Mine are U and I.
Hands up! I'm the FBI, and you're on my most-wanted list.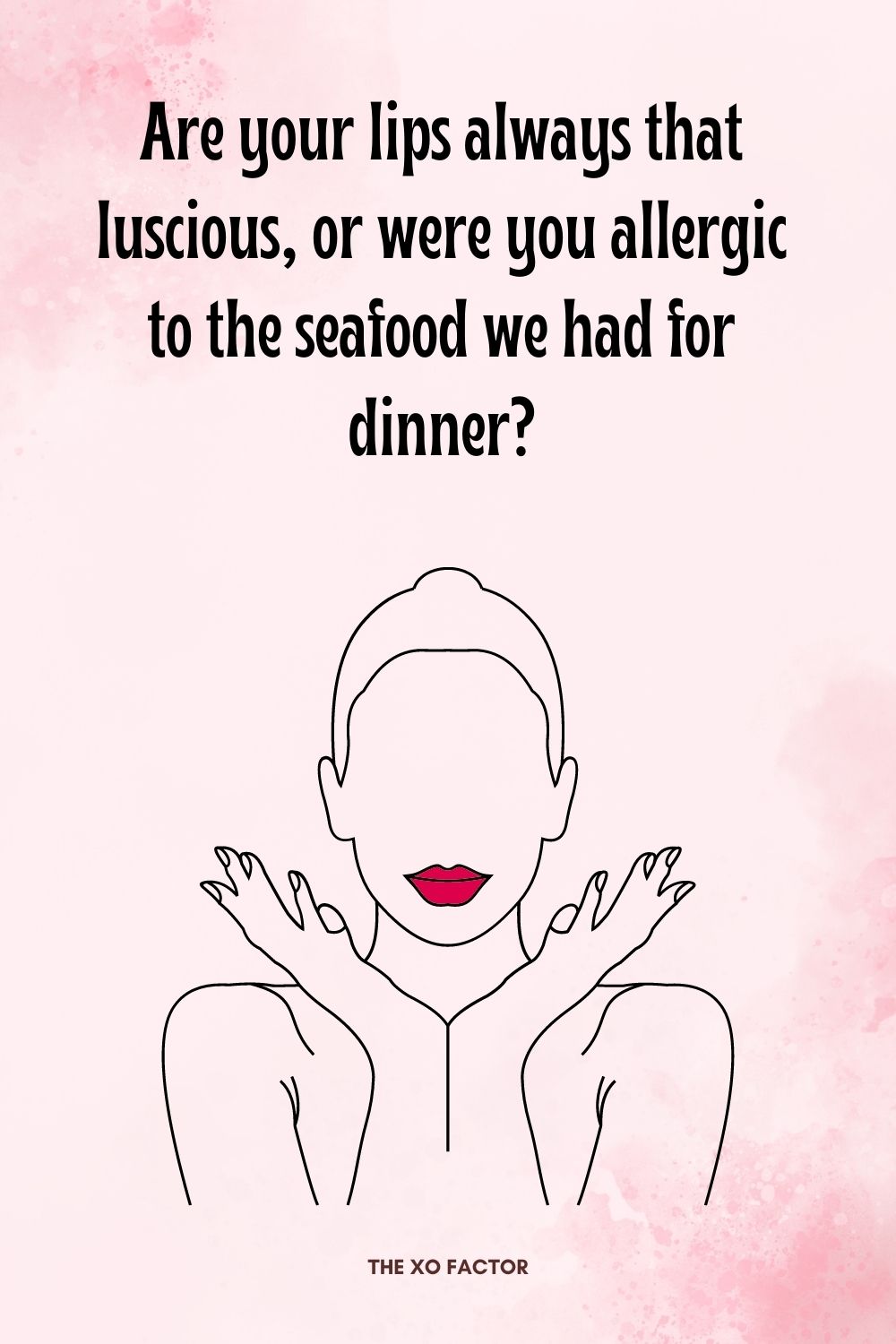 Are your lips always that luscious, or were you allergic to the seafood we had for dinner?
You look so hot right now. I'm not stalking you, just saying you always do.
What is your type, and why is it me?
When can I see you again? Pick a day that ends in "y."
I have three little words I've been wanting to tell you: Bring. Pizza. Now.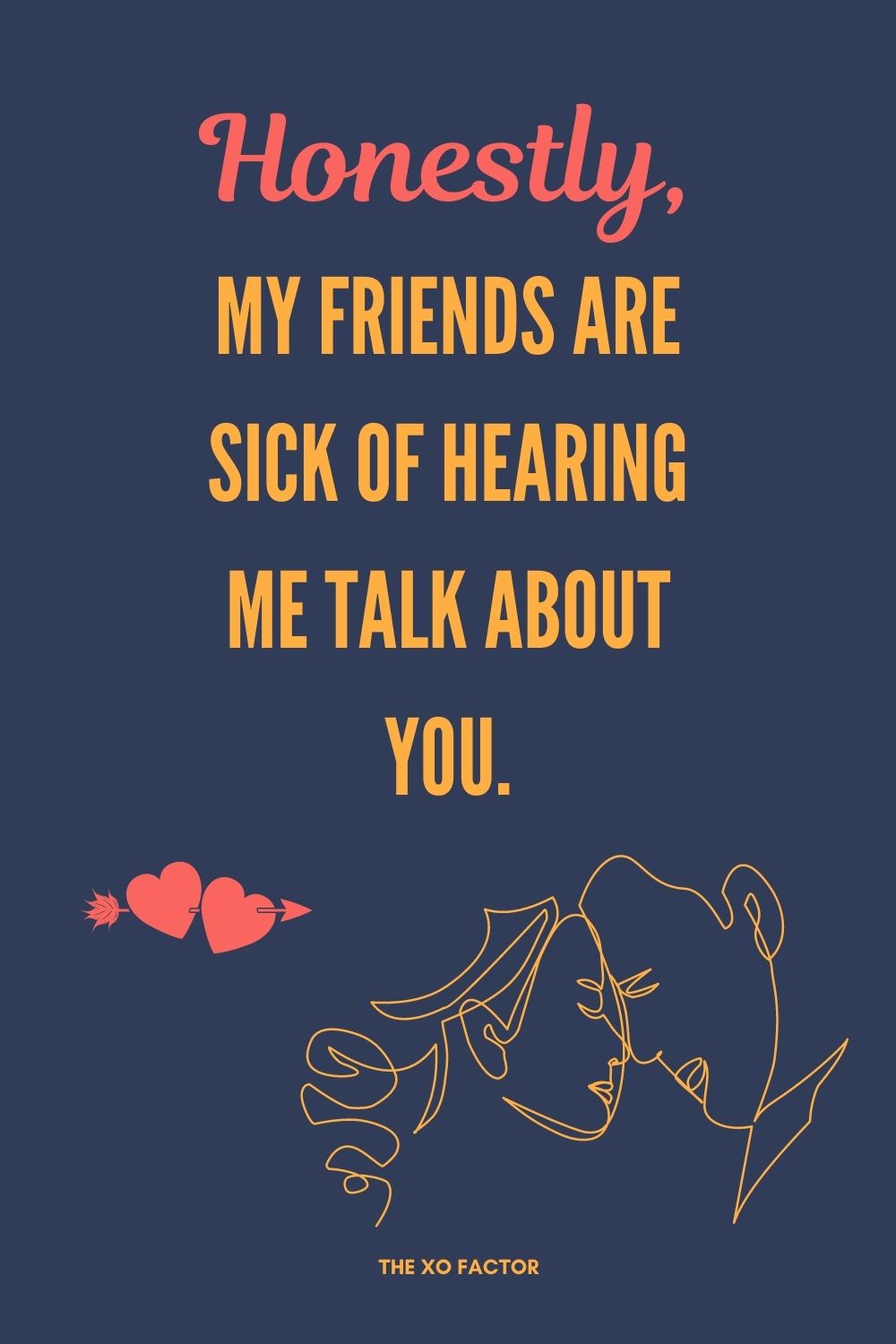 Honestly, my friends are sick of hearing me talk about you.
I didn't have anything new to say but I just really wanted to talk to you.
I'm falling hard for you, just wanted to let you know. 😉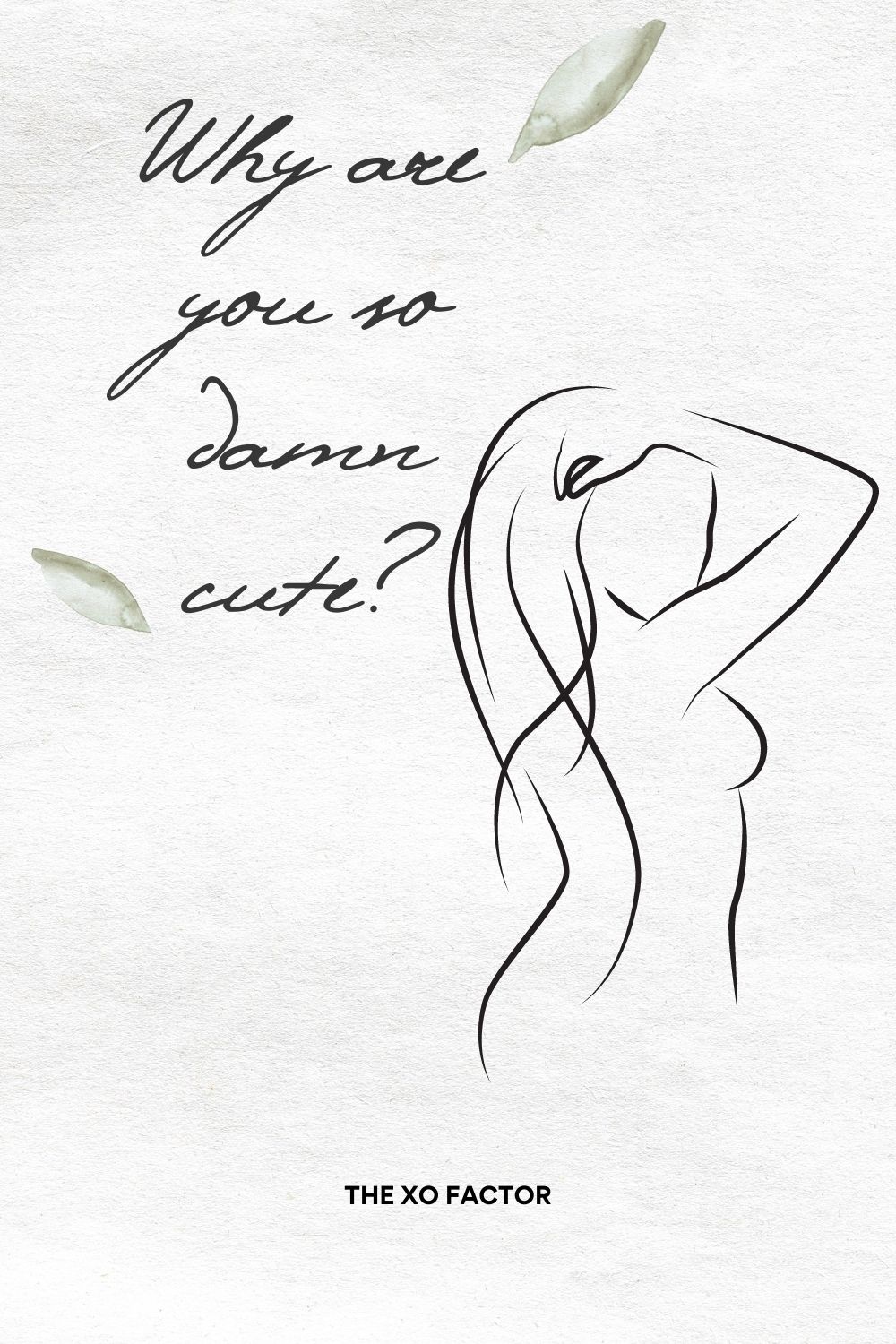 Why are you so damn cute?
You're going to think I'm lying, but you're pretty much my dream guy.
I was just looking at your Instagram. I can't lie, you're super hot.
I know it's cheesy, but you're the first person I think of when I wake up in the morning.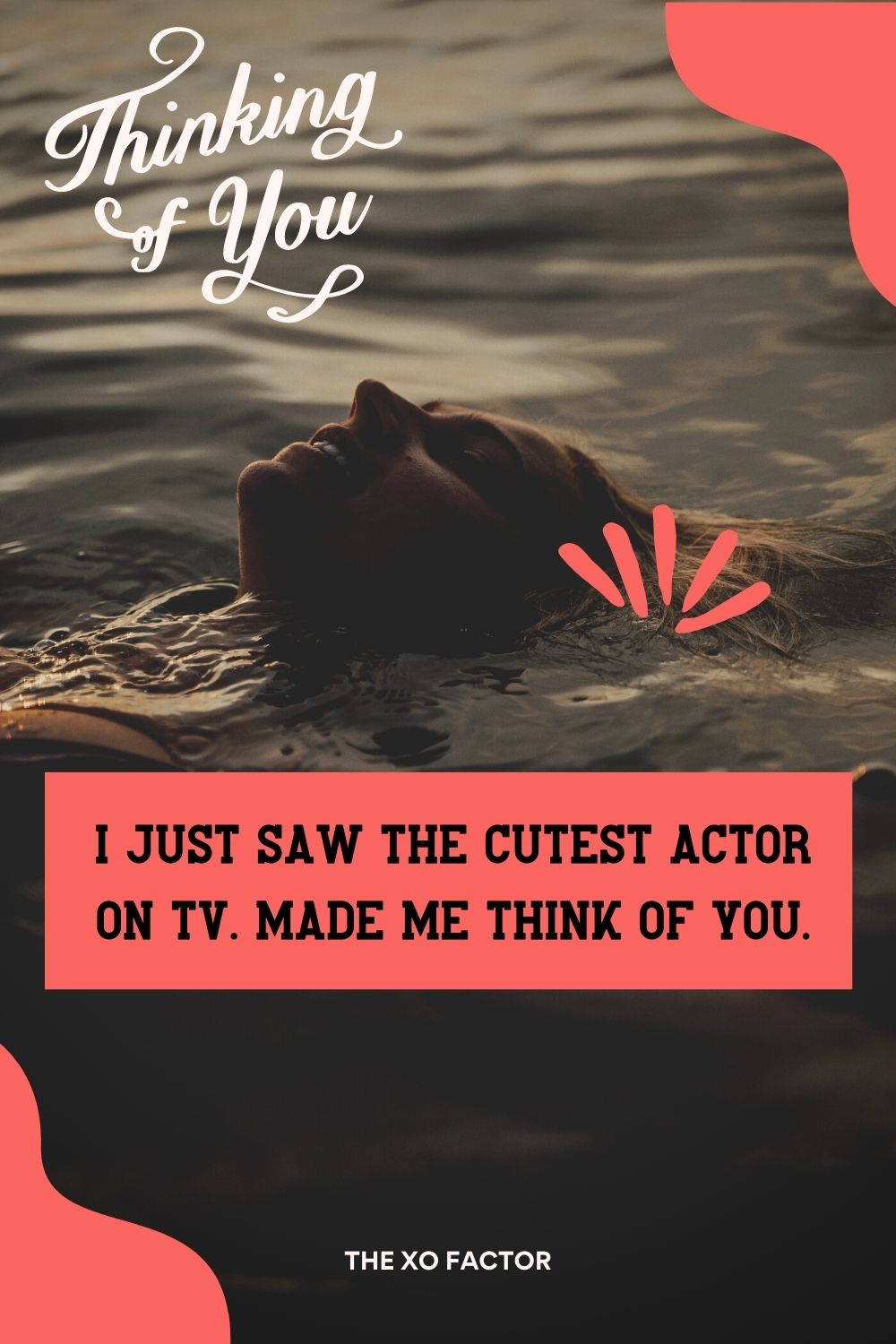 I just saw the cutest actor on TV. Made me think of you.
I wish you were here with me right now.
It's so cold out. Wanna come over and warm me up?
Flirty Messages For Her
Wanna be my little spoon?
It's cold today. Can I warm you up?
I have a big, warm hoodie with your name on it.
I'm good at sharing. (Dessert, fries, the covers…)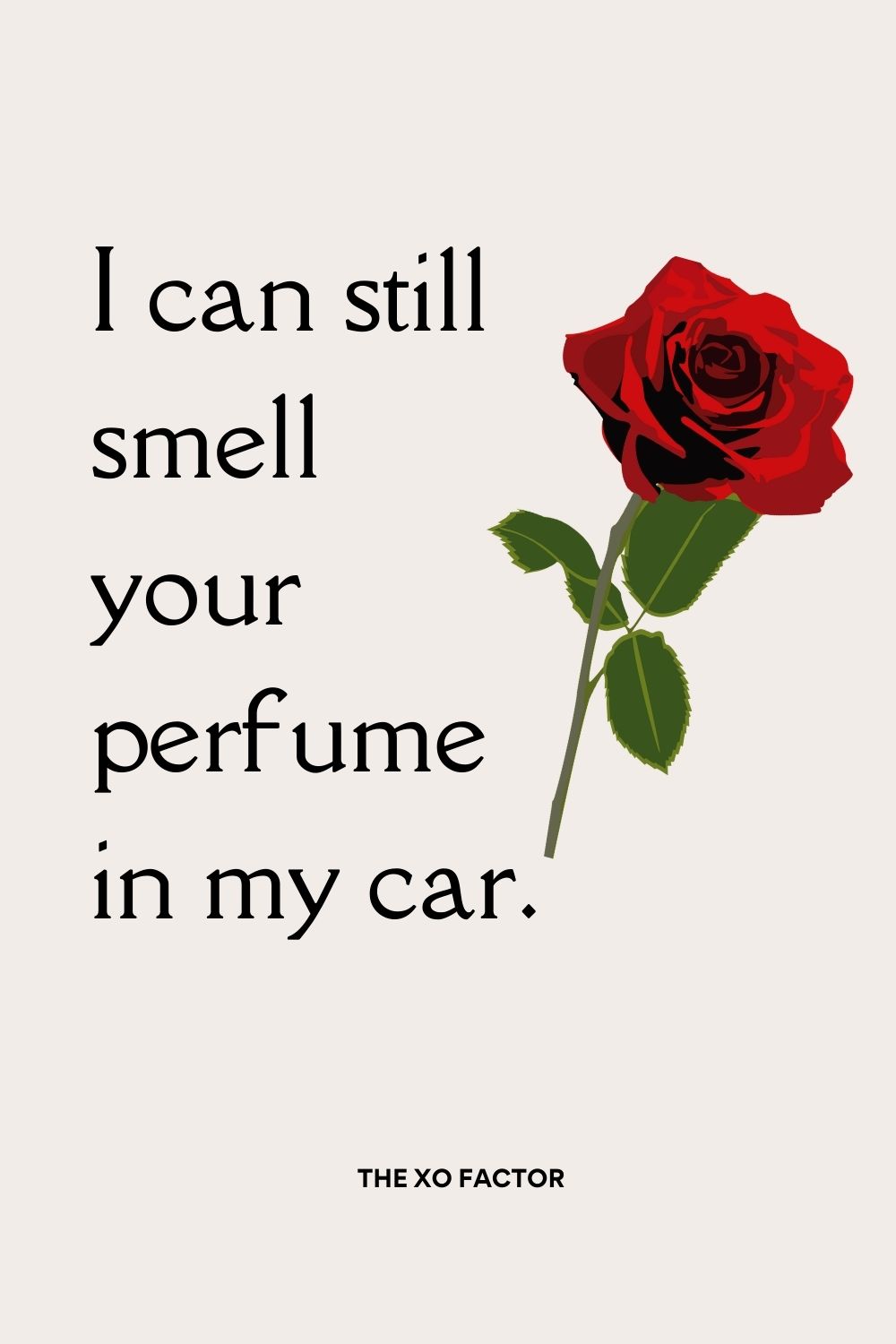 I can still smell your perfume in my car.
You're the star of my rom-com.
Are you a triangle? Because you're acute.
Are you free…for the rest of your life?
Our song is the most played song on my playlist.
I'm into curves, and my favorite is your smile.
I'm on cloud nine when I'm around you.
I love it when my roommate's gone because I never have to wear clothes.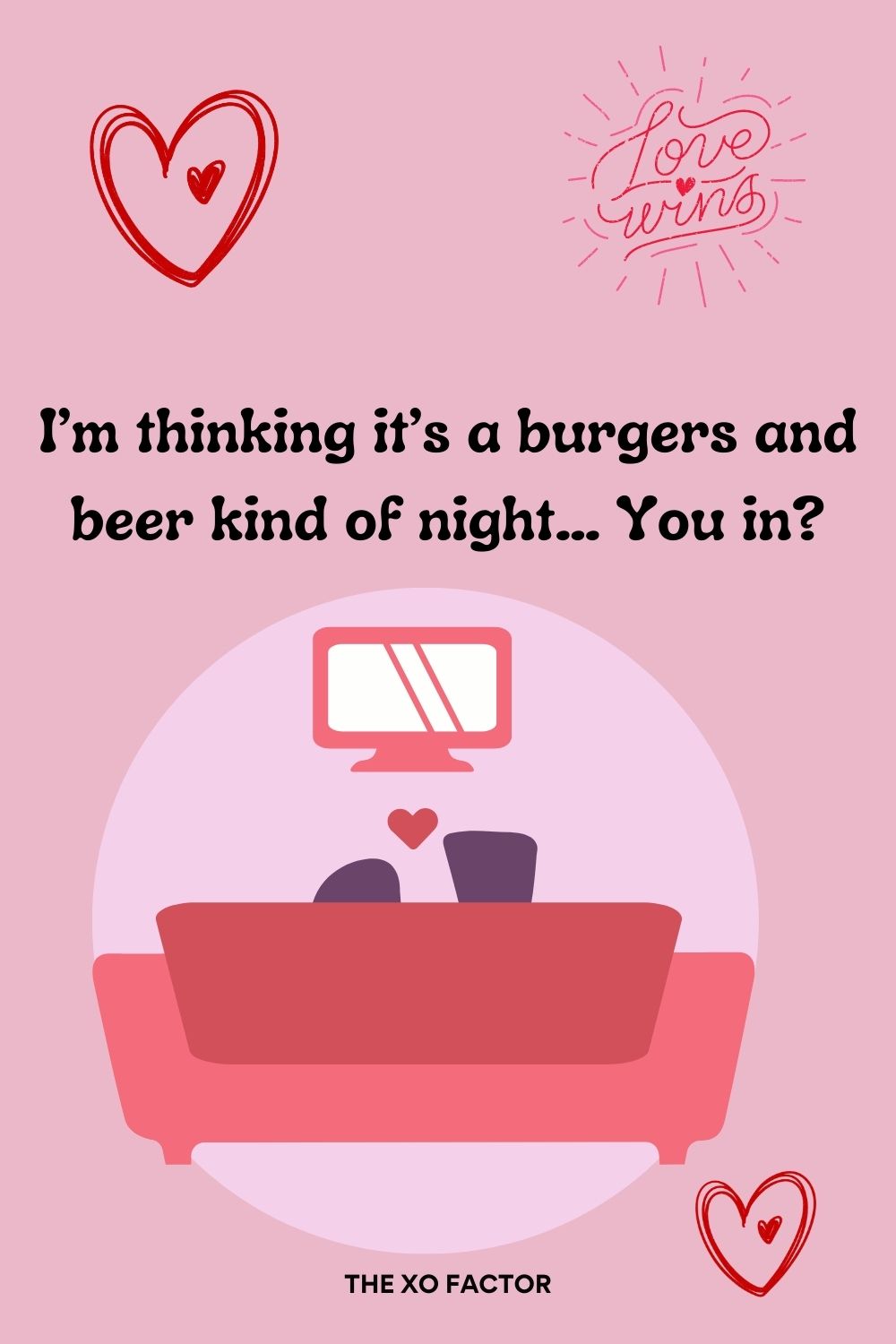 I'm thinking it's a burgers and beer kind of night… You in?
I want you all to myself tonight…and every other night.
Just thinking about our first kiss….I'd do it all over again and again
Everything feels so much better knowing you're in my life.
You should know you have my whole heart, always and forever.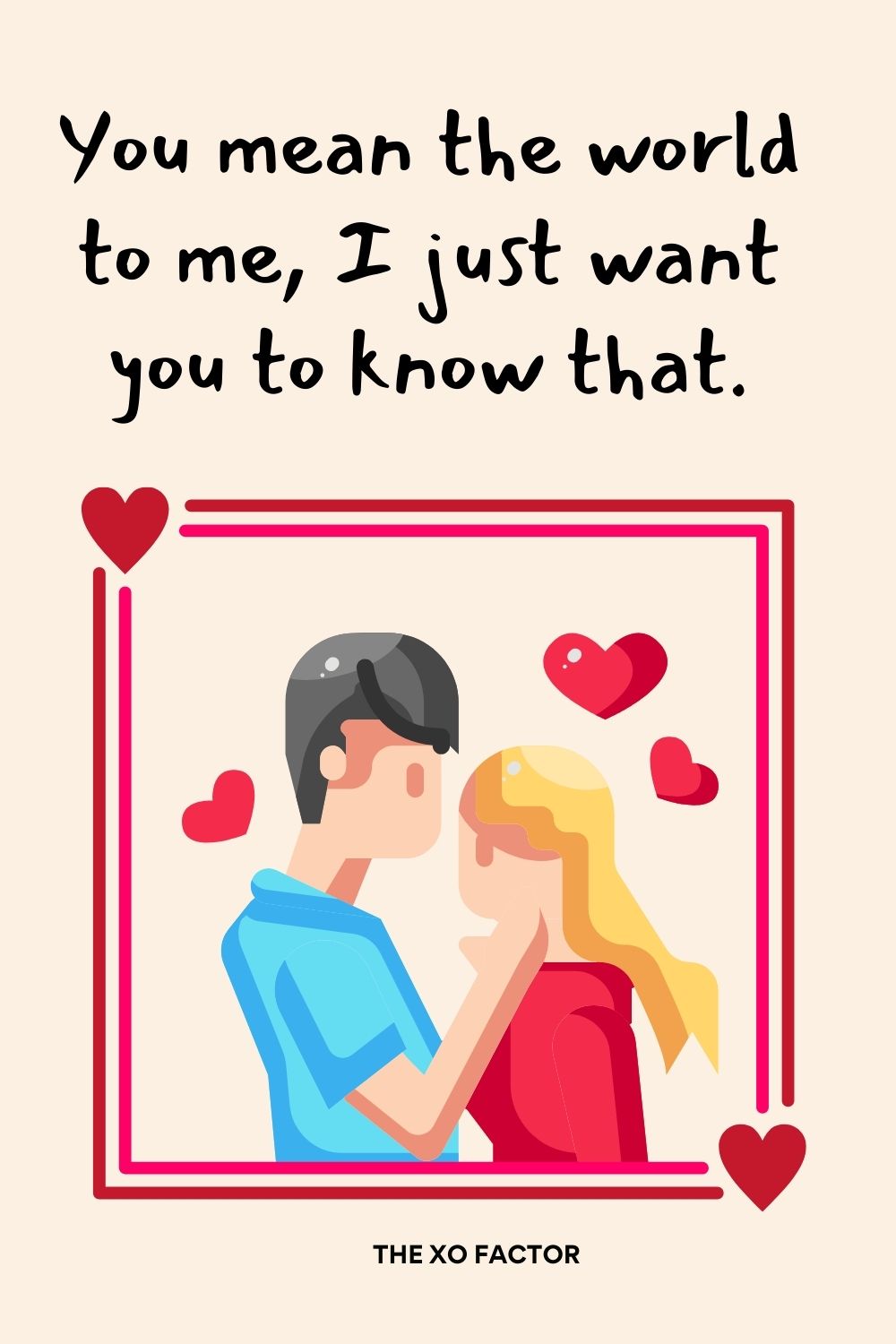 You mean the world to me, I just want you to know that.
I've been waiting all day to see you.
You. Me. Takeout. Tonight.
Good Morning Flirty Messages
Wake up, my love. Flowers, smiles, and laughter are waiting for you.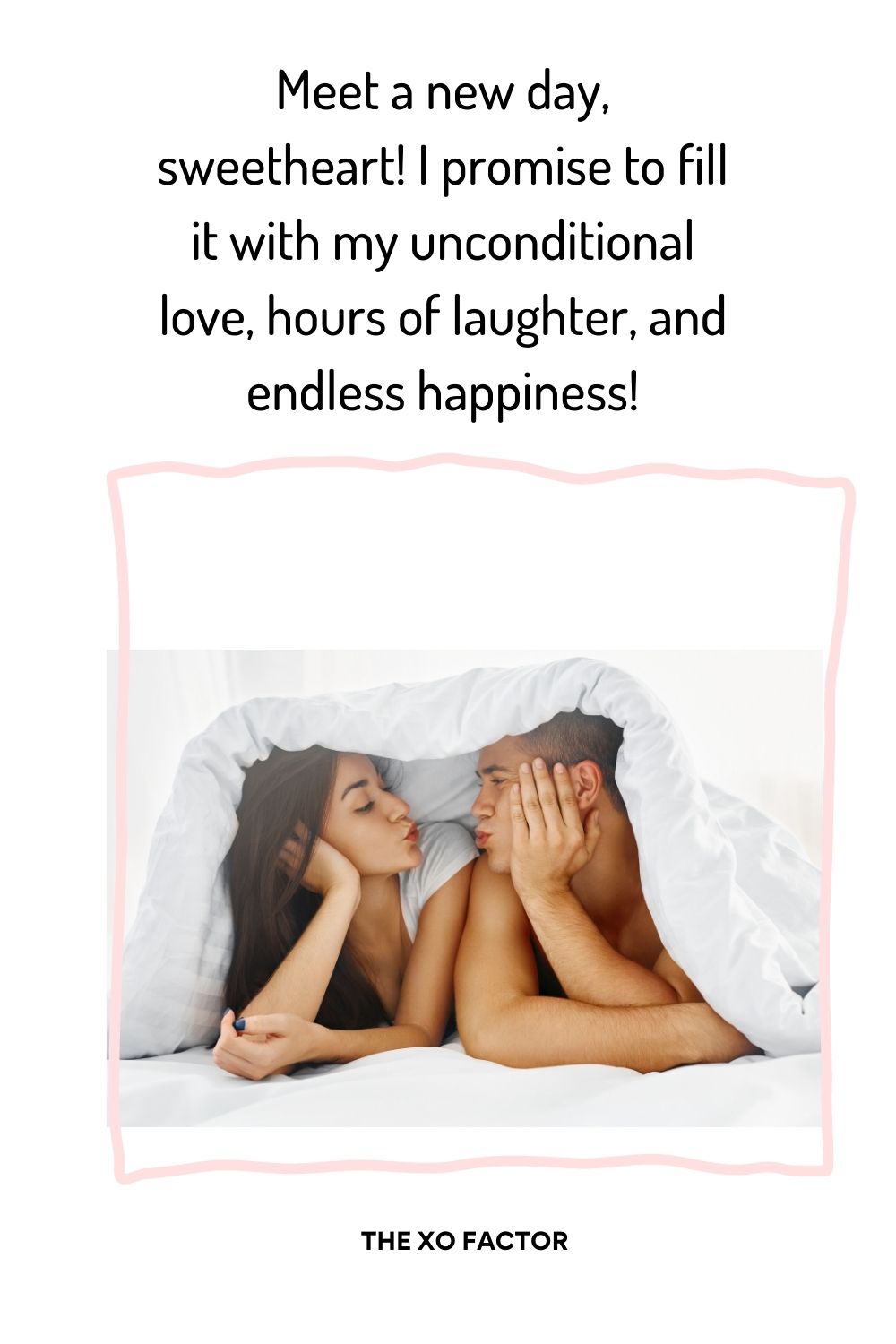 Meet a new day, sweetheart! I promise to fill it with my unconditional love, hours of laughter, and endless happiness!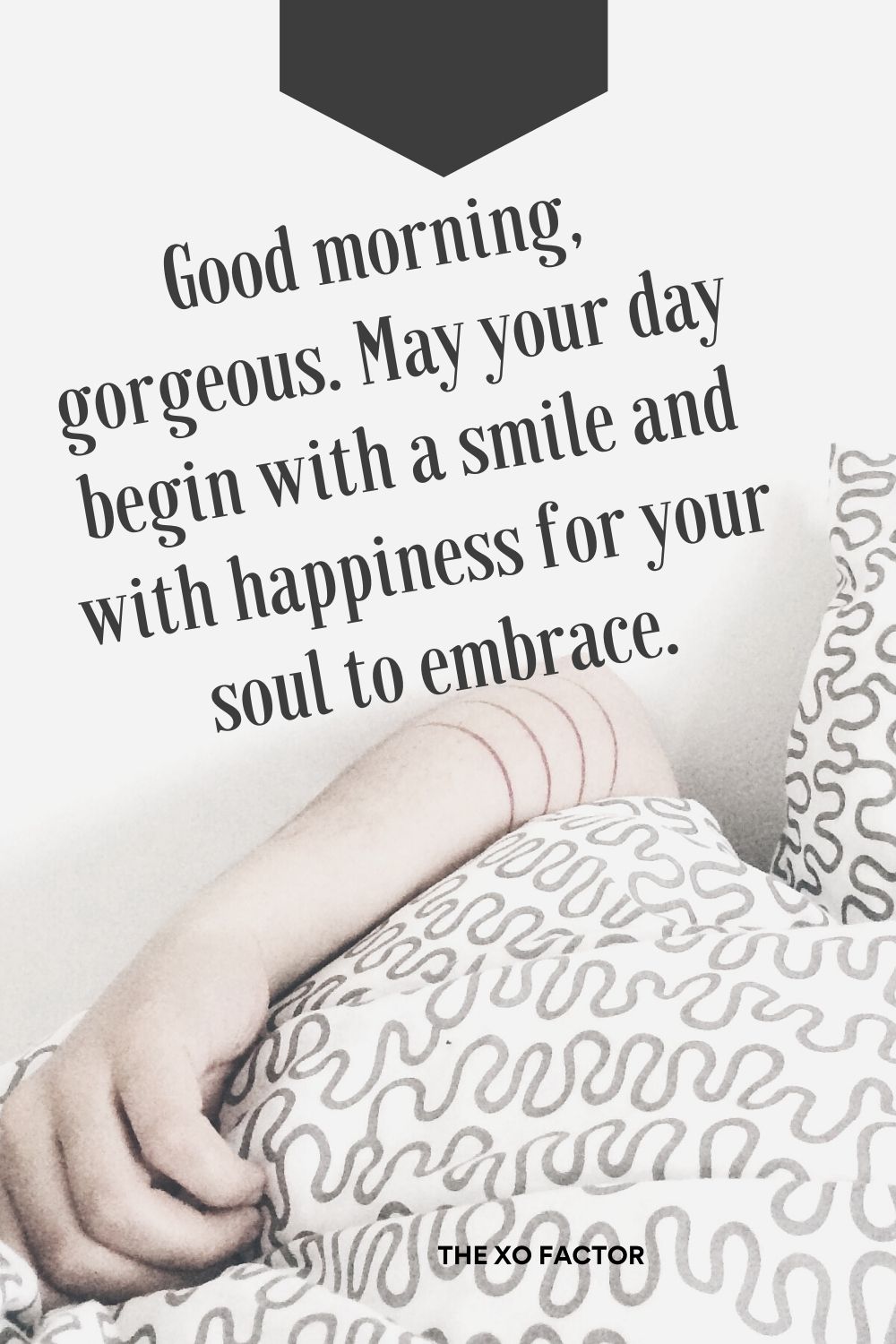 Good morning, gorgeous. May your day begin with a smile and with happiness for your soul to embrace.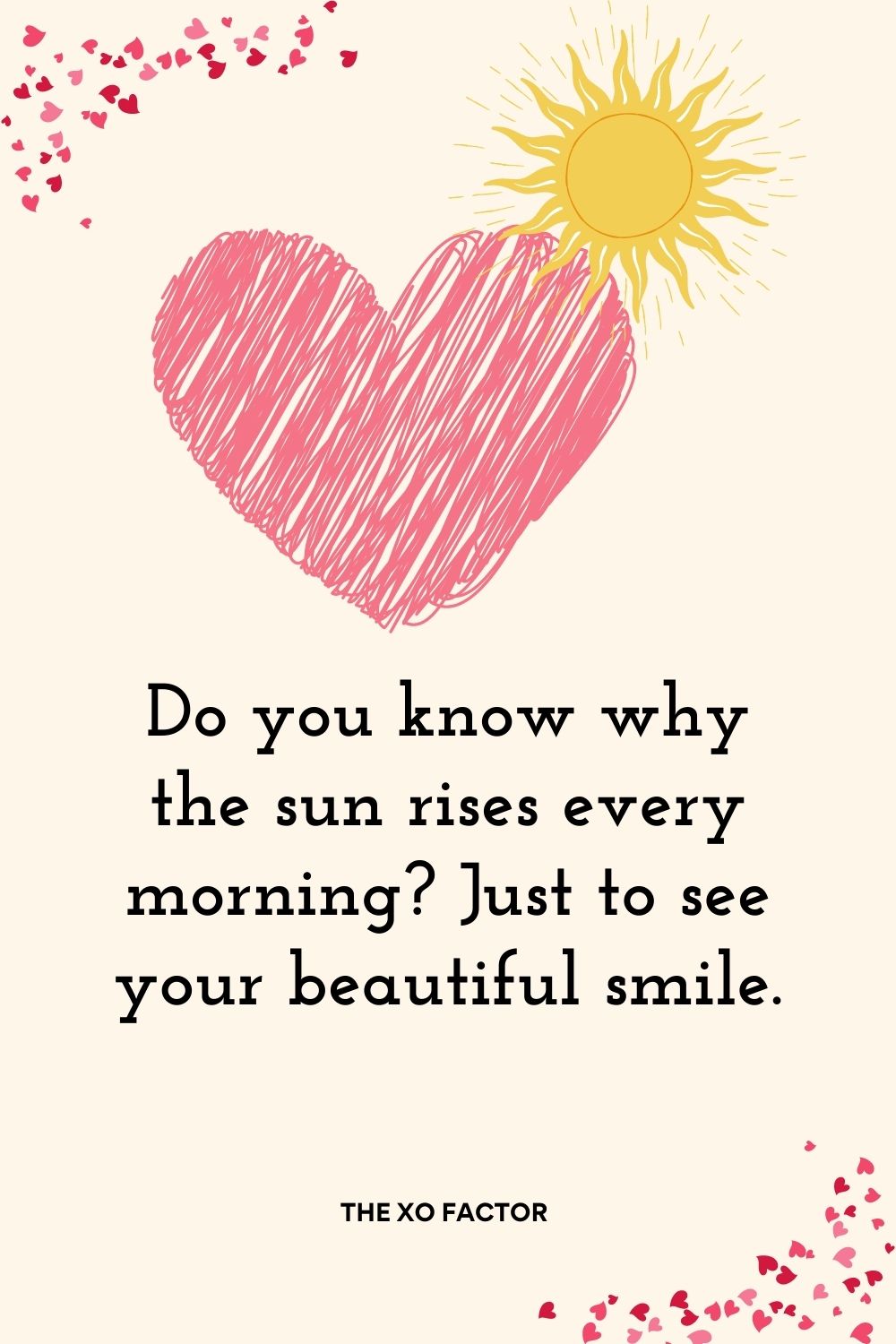 Do you know why the sun rises every morning? Just to see your beautiful smile.
Good morning! I can't wait to see you.
Good morning, sweet face. I feel like you are the reward for everything I've done right in my life.
Good morning sunshine! I am so blessed to have you in my life.
Good morning honey, I love you more than words can say. Have a wonderful day!
Whatever the morning brings, I hope it leads to an amazing day regardless! Good morning sunshine!
The best feeling in the world is knowing that you are mine, and I am yours. Every morning, that's enough for me to have a great day.
It's a beautiful morning, just like you. Good morning!
Good morning, my love. Do you remember any of your dreams?
The sun is up, the sky is blue, today is beautiful and so are you.
I know that you're worried about today. But, I know that you'll do just fine. I believe in you. Good morning.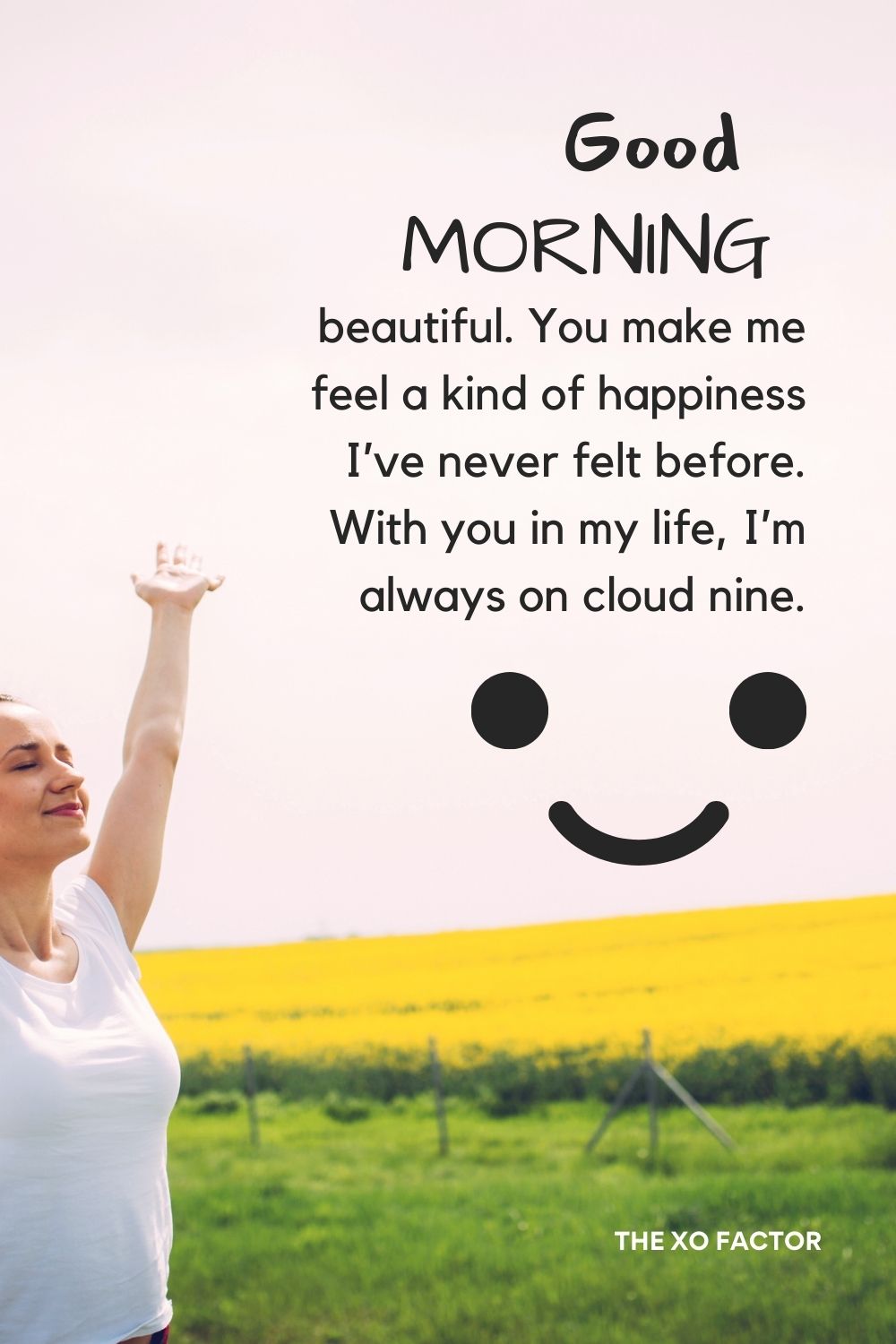 Good morning, beautiful. You make me feel a kind of happiness I've never felt before. With you in my life, I'm always on cloud nine.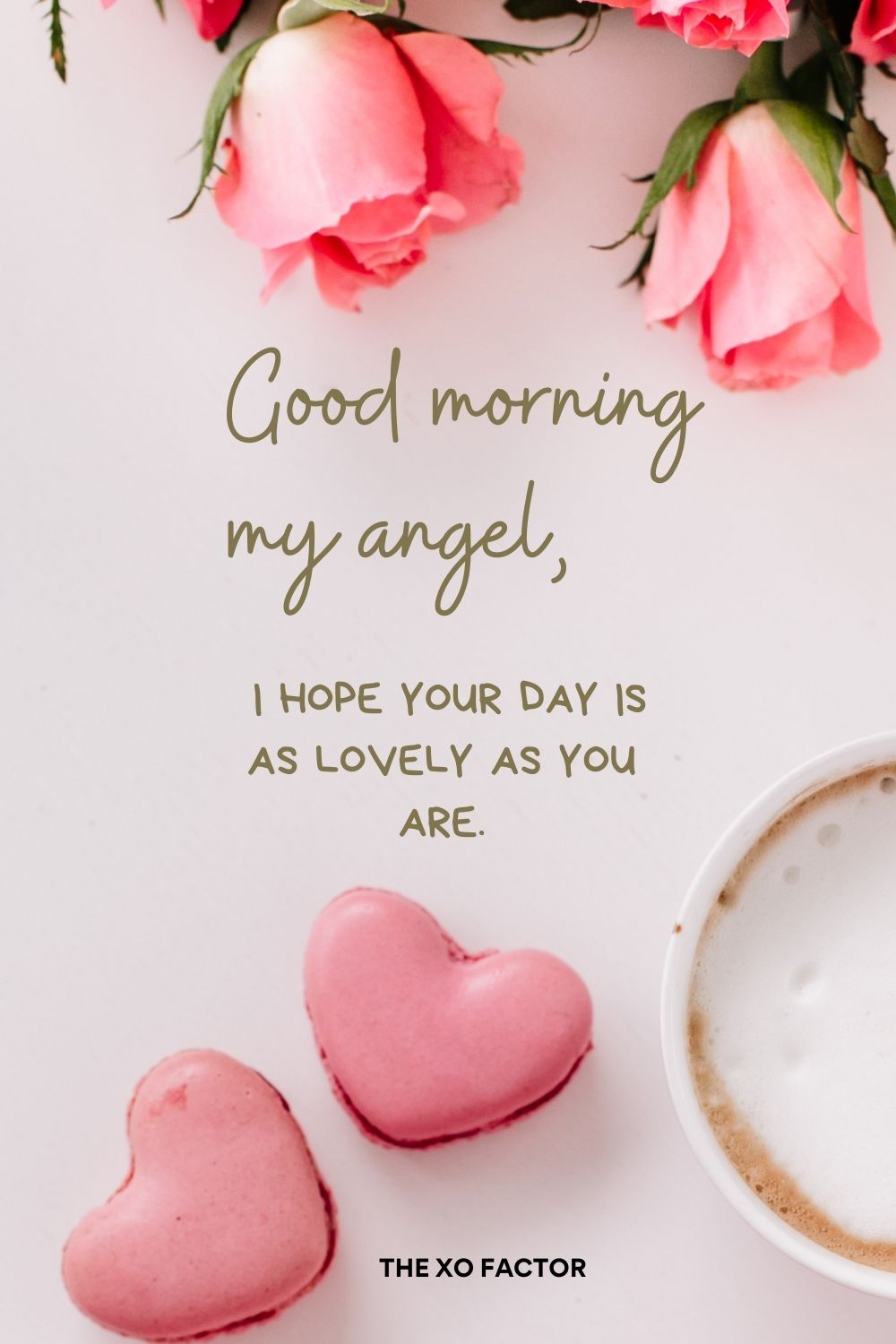 Good morning my angel, I hope your day is as lovely as you are.
Good morning! I had such a wonderful dream last night. You were on it!
May you begin this day with a smile on your face, and with happiness for your soul to embrace. Good morning.
The only thing that would make this coffee better is if you were here with me.
I wish I got to wake up next to you.
Related Posts
Goodnight Flirty Messages
"This bed is awfully lonely without you, but I guess I'll have to wait for [insert next time you'll see them]."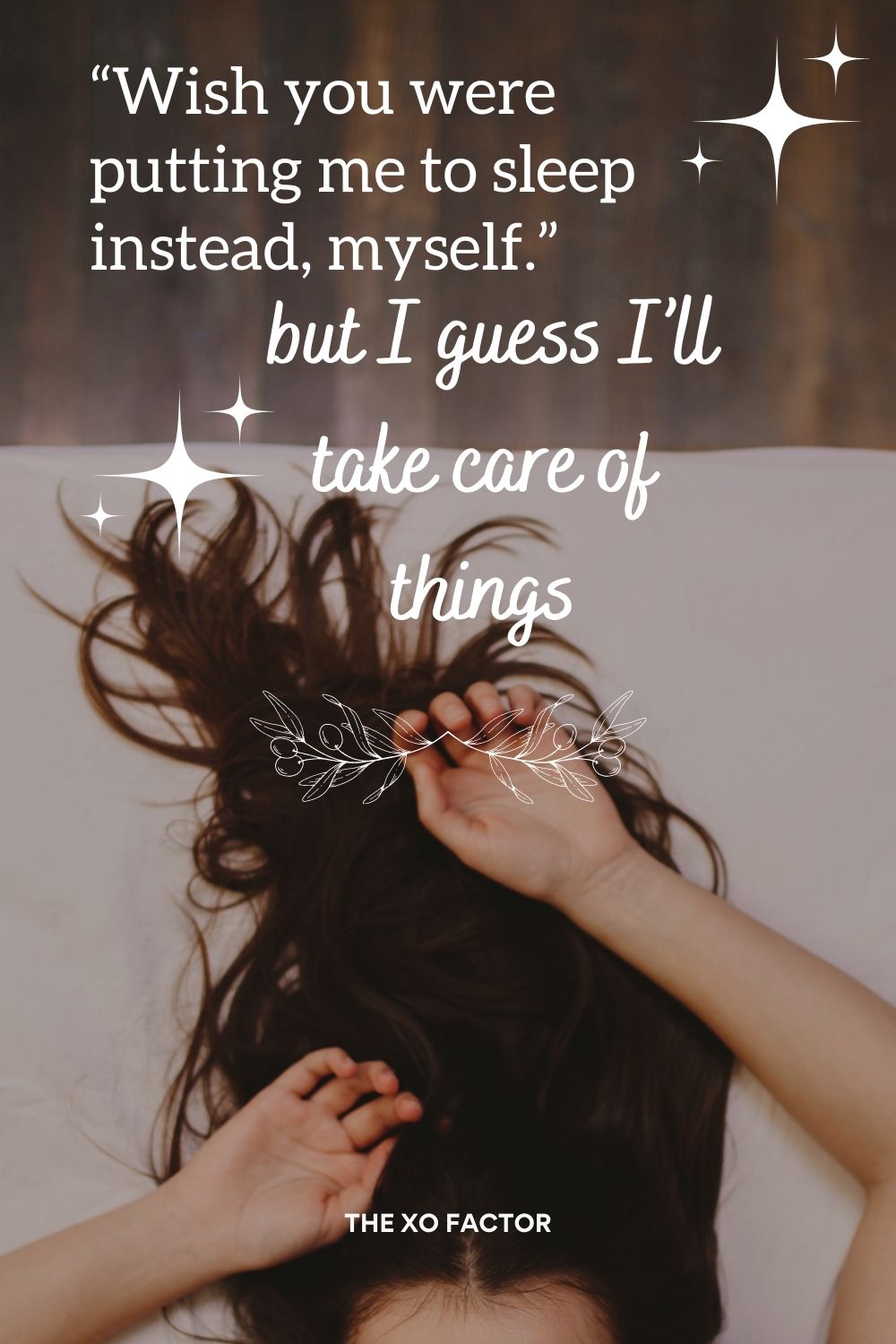 "Wish you were putting me to sleep instead, but I guess I'll take care of things myself."
"I can think of more fun ways to fall asleep if you were here, but I guess it'll have to wait."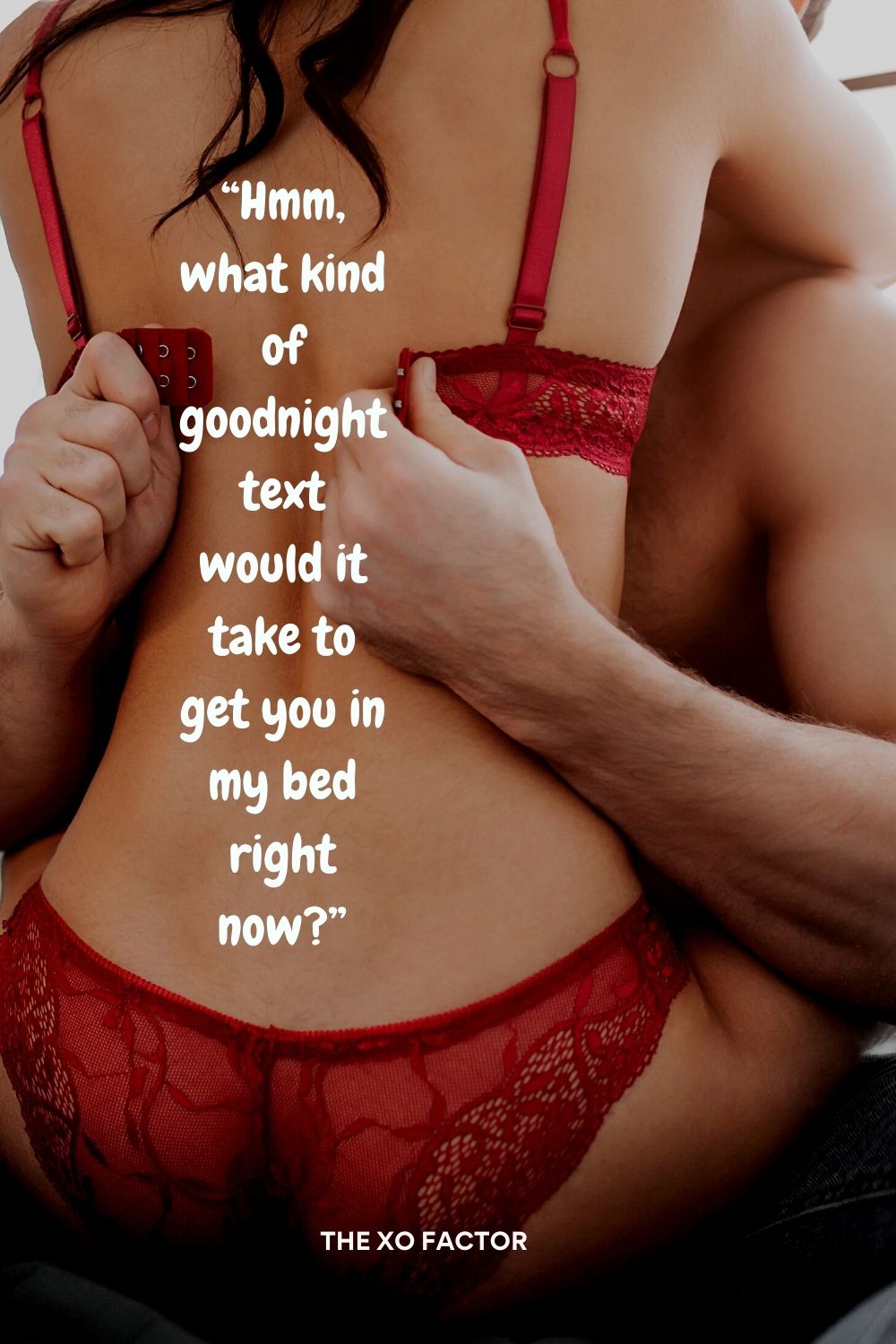 "Hmm, what kind of goodnight text would it take to get you in my bed right now?"
"Based on everything I've been thinking about doing to you, my dreams will be real nice tonight."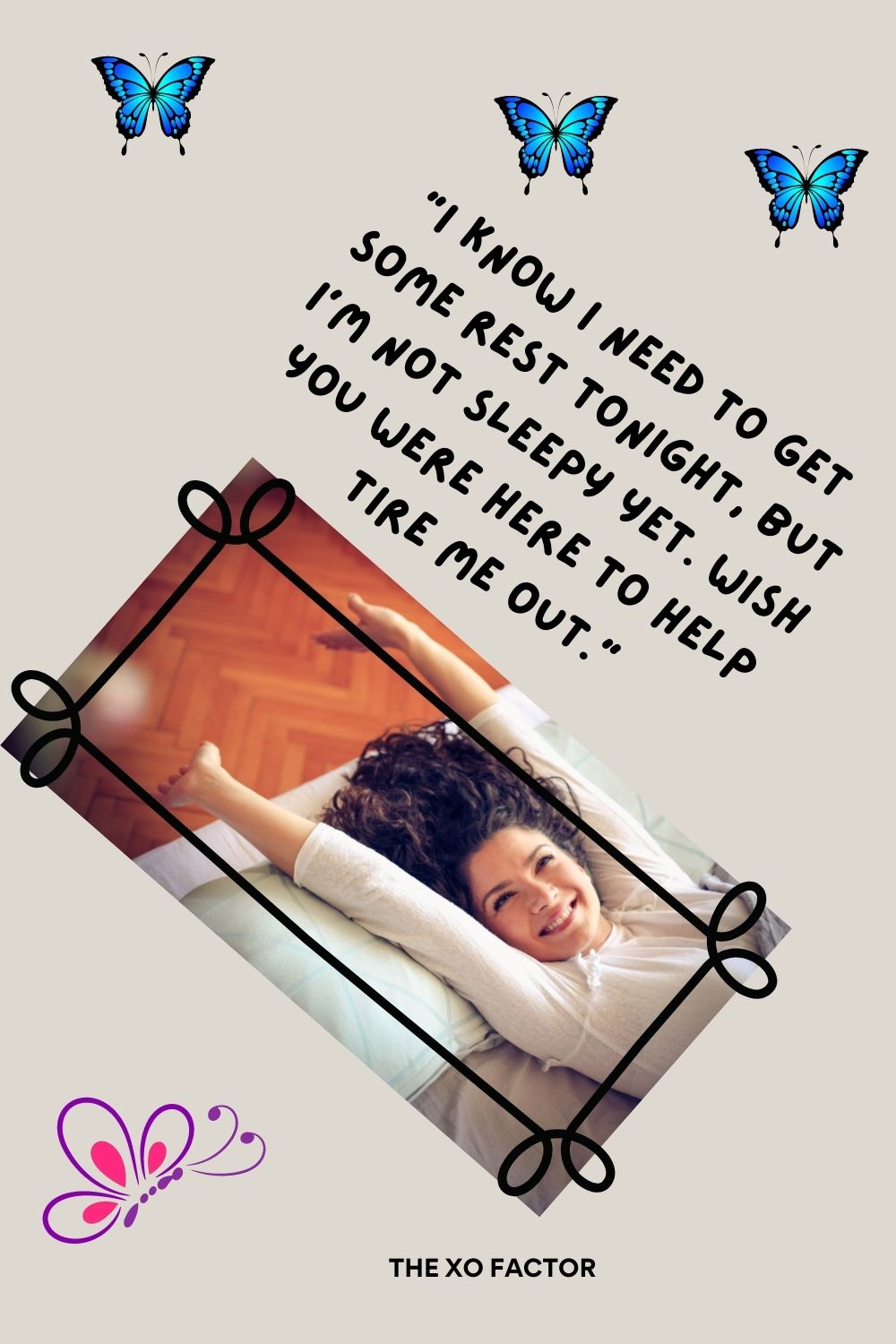 "I know I need to get some rest tonight, but I'm not sleepy yet. Wish you were here to help tire me out."
"Gonna get some sleep, even though I'd much rather keep you up all night."
"Heading to bed, wish you could come along…"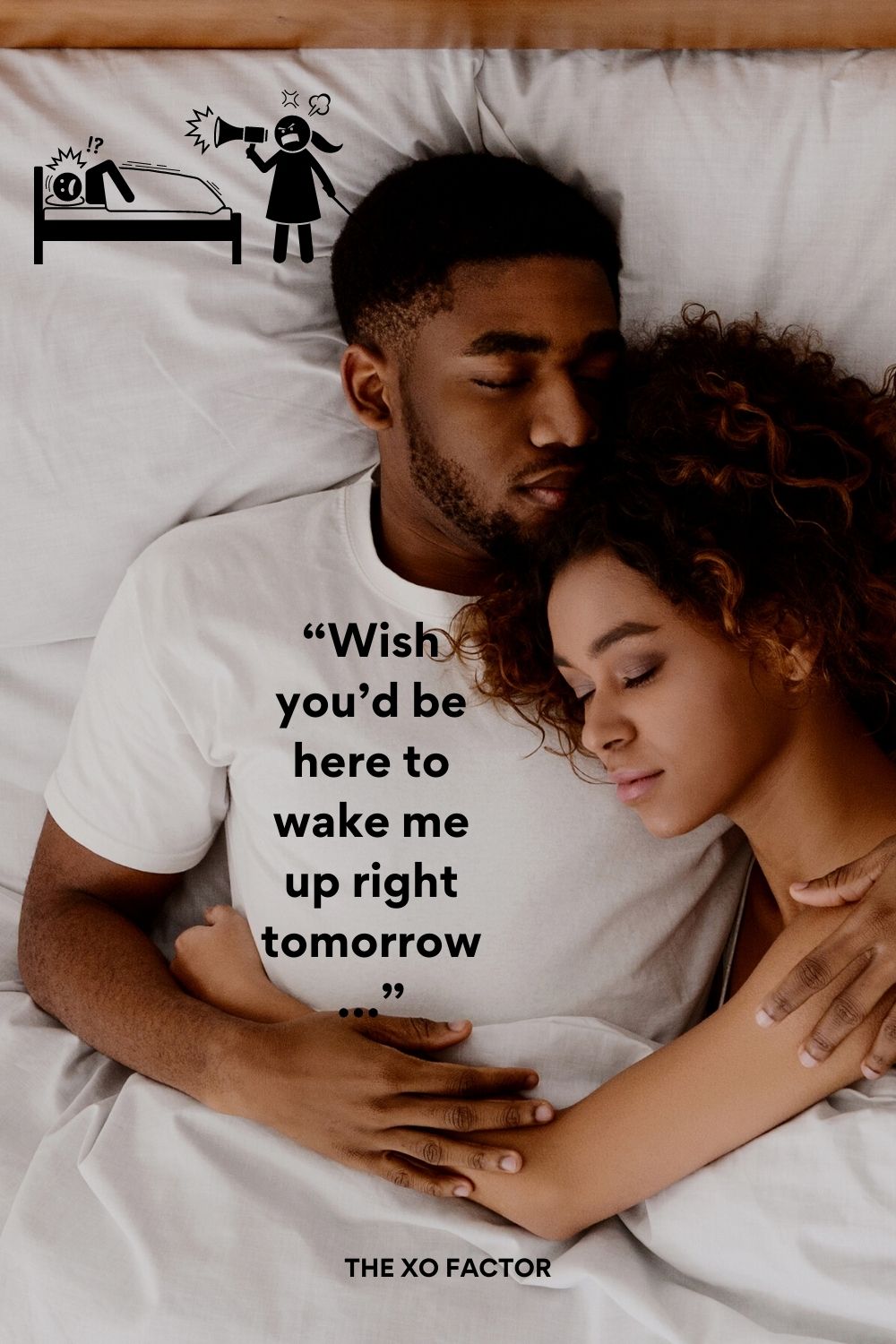 "Wish you'd be here to wake me up right tomorrow…"
"I'm about to pass out, but if you were here I'm sure you'd find a way to keep me up all night.
"I just noticed that my bed is a lot more comfortable with you in it."
"Thinking of you as I drift off to sleep…"
"I hope you have sweet delicious dreams."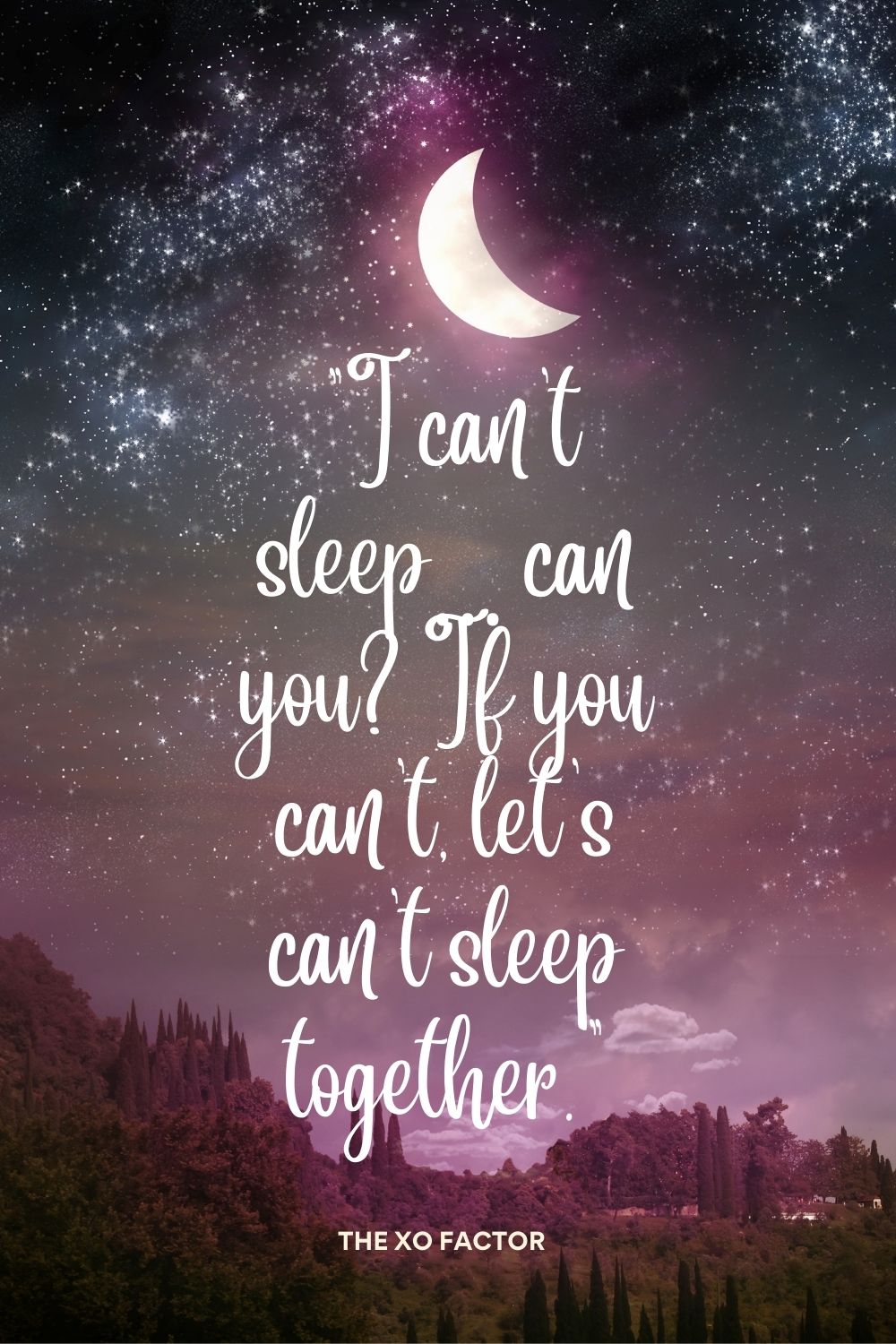 "I can't sleep… can you? If you can't, let's can't sleep together."
"I wish this pillow I'm curled up against was you…"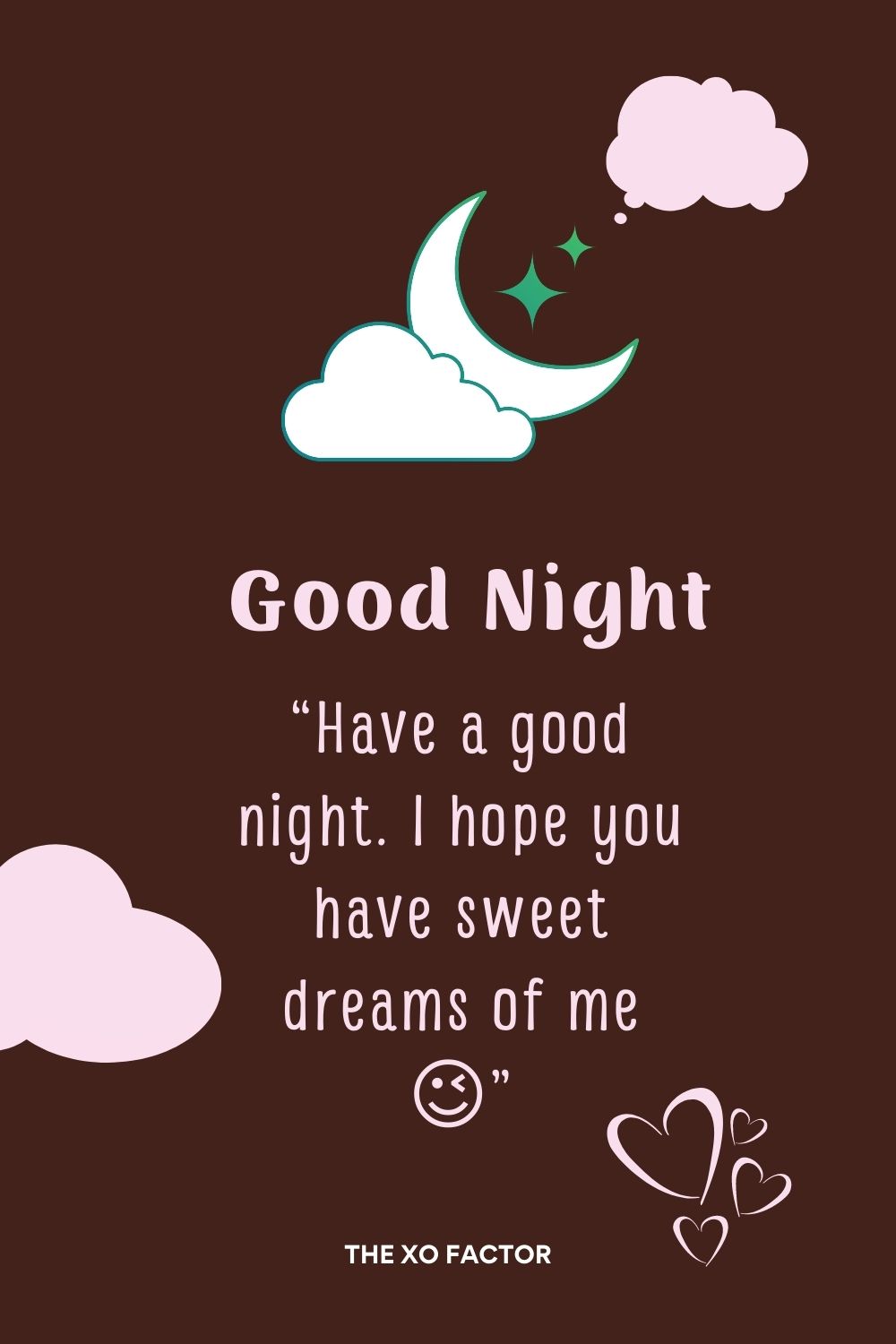 "Have a good night. I hope you have sweet dreams of me 😉"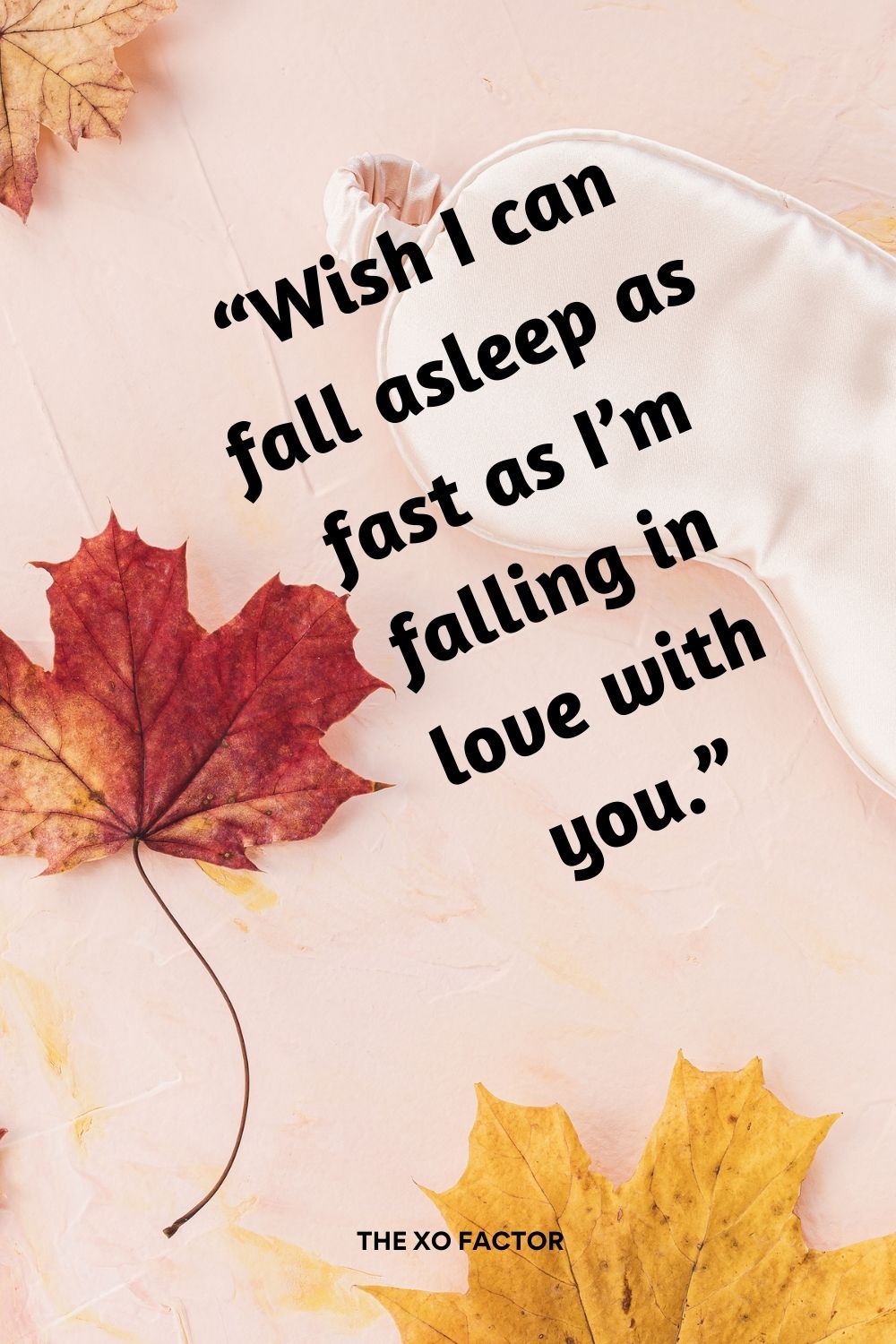 "Wish I can fall asleep as fast as I'm falling in love with you."
"Can't go to sleep without wearing your tee."
"It's freezing in my bed. Wishing you were here to keep me warm."
"Wish I could fall asleep in your arms."
Flirty Messages About Kissing
This kiss may not be accurate, but we hope it is true.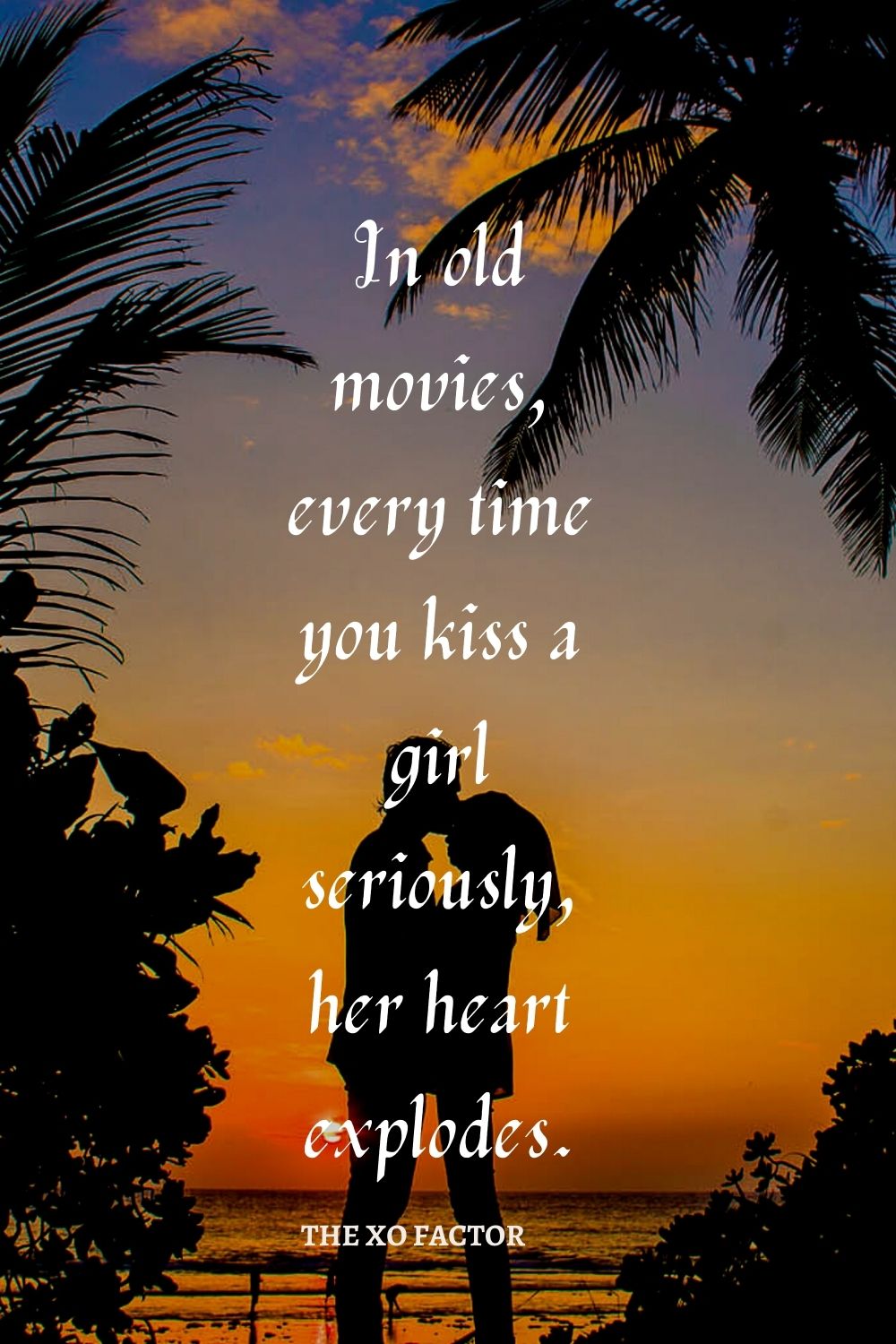 In old movies, every time you kiss a girl seriously, her heart explodes.
A man can give anything for his lover's lip kiss.
A man's kiss is a sign that he is interested.
It is always like the first and last kiss.
Let's kiss our worries away.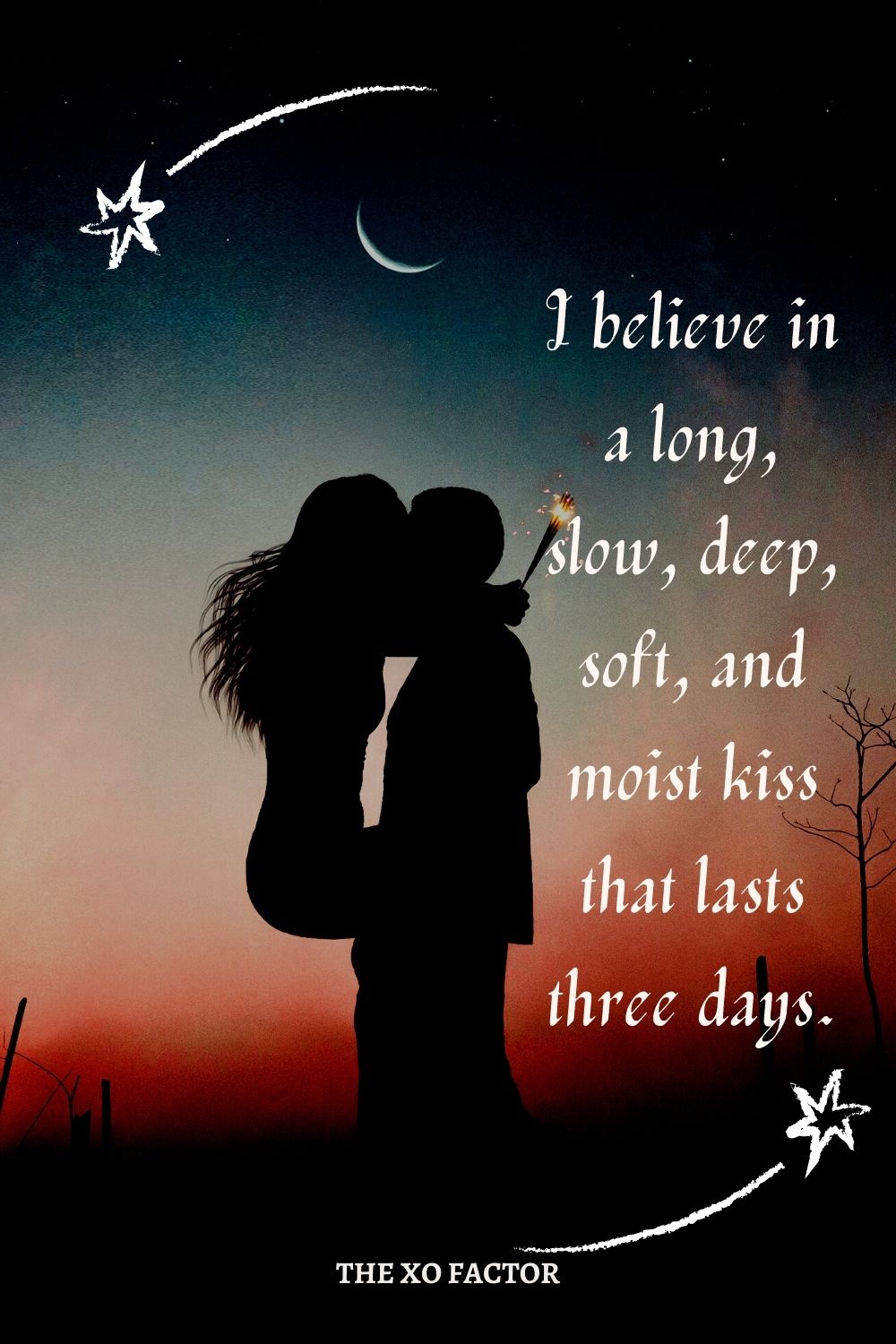 I believe in a long, slow, deep, soft, and moist kiss that lasts three days.
I can kiss you. I can. In other words, I want to. Can I? Let us kiss.
I never thought that kissing would be so good.
I promise to solve your problem with a kiss
Very happy to kiss you, my dear.
Kiss me, and you will know how important I am.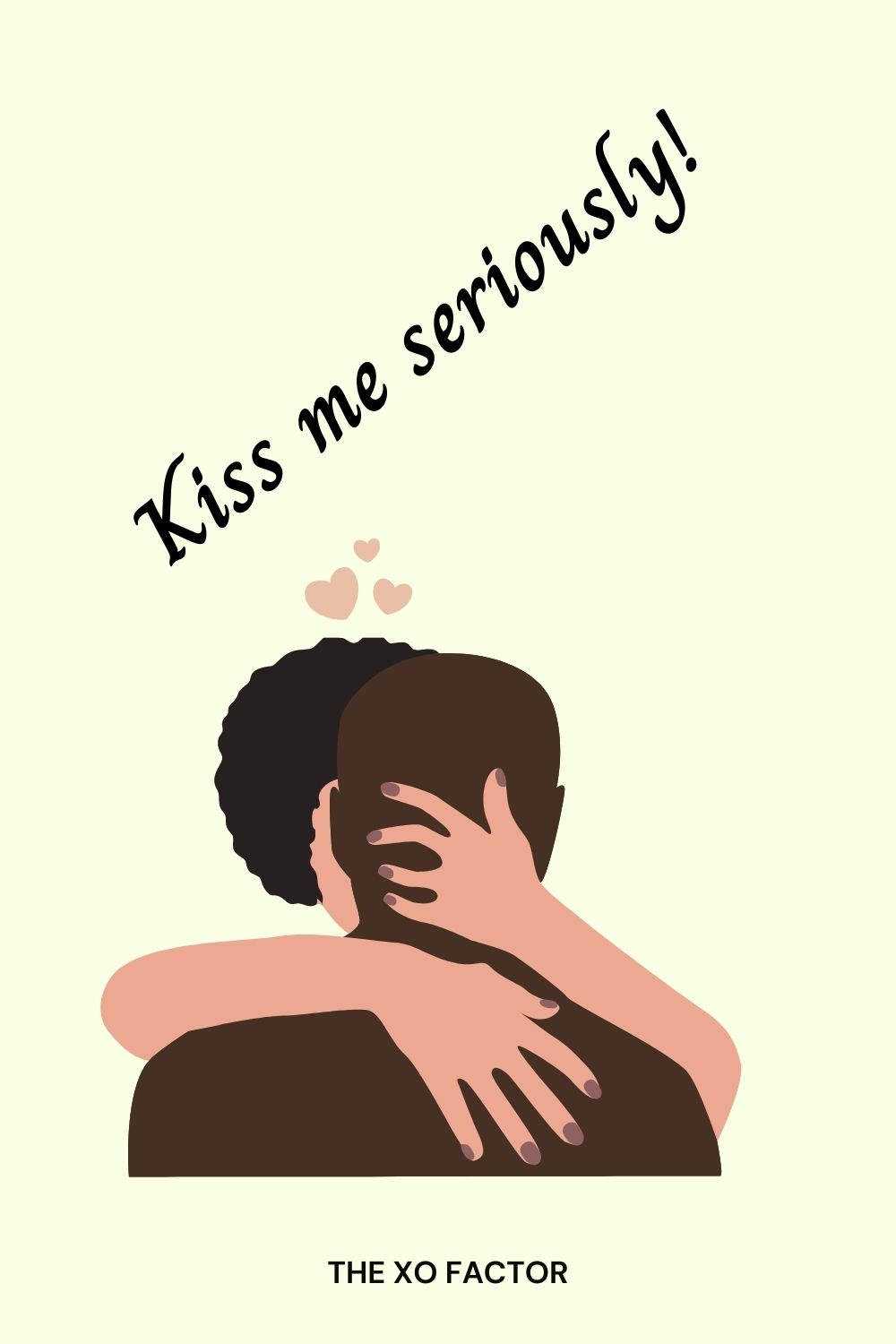 Kiss me seriously!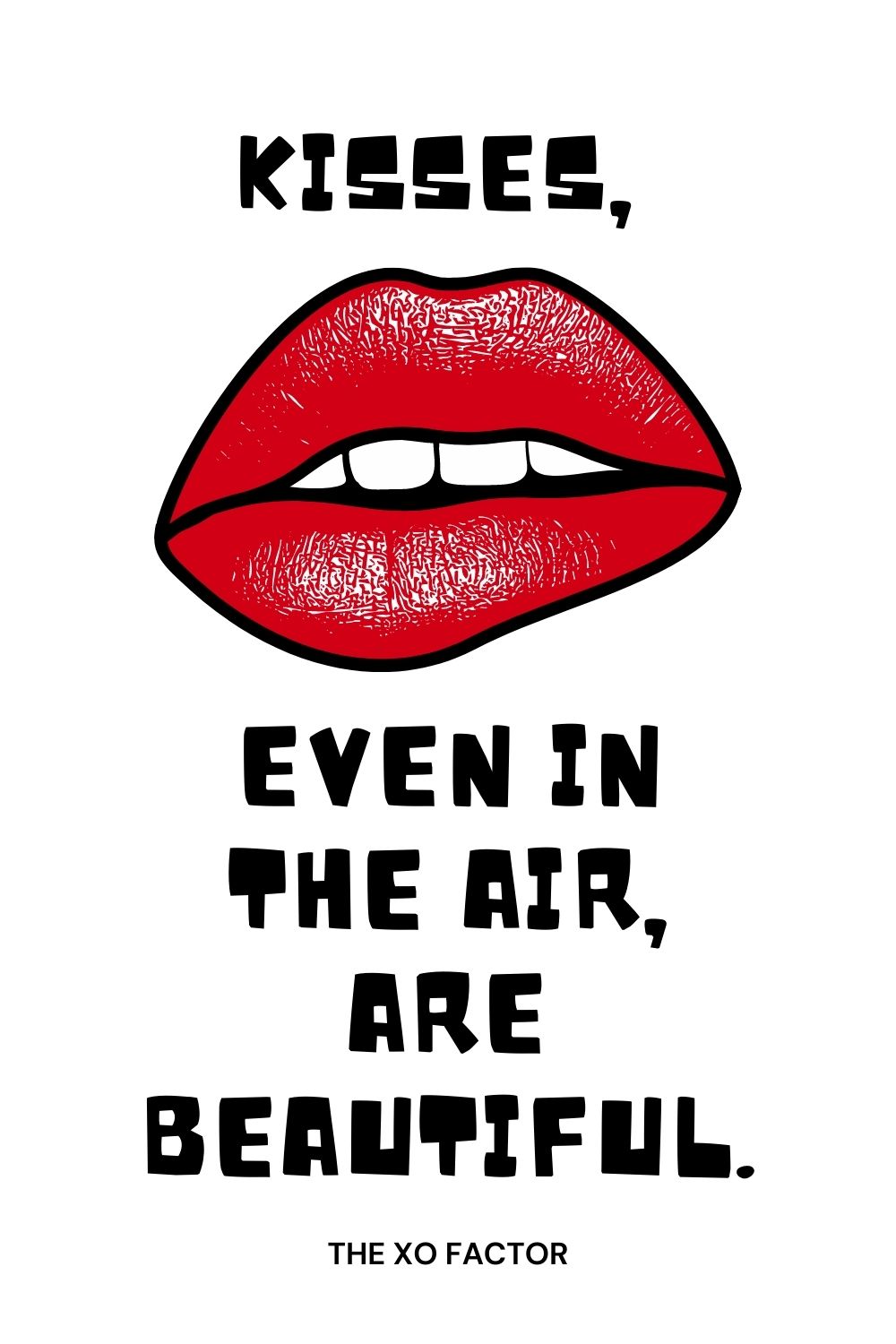 Kisses, even in the air, are beautiful.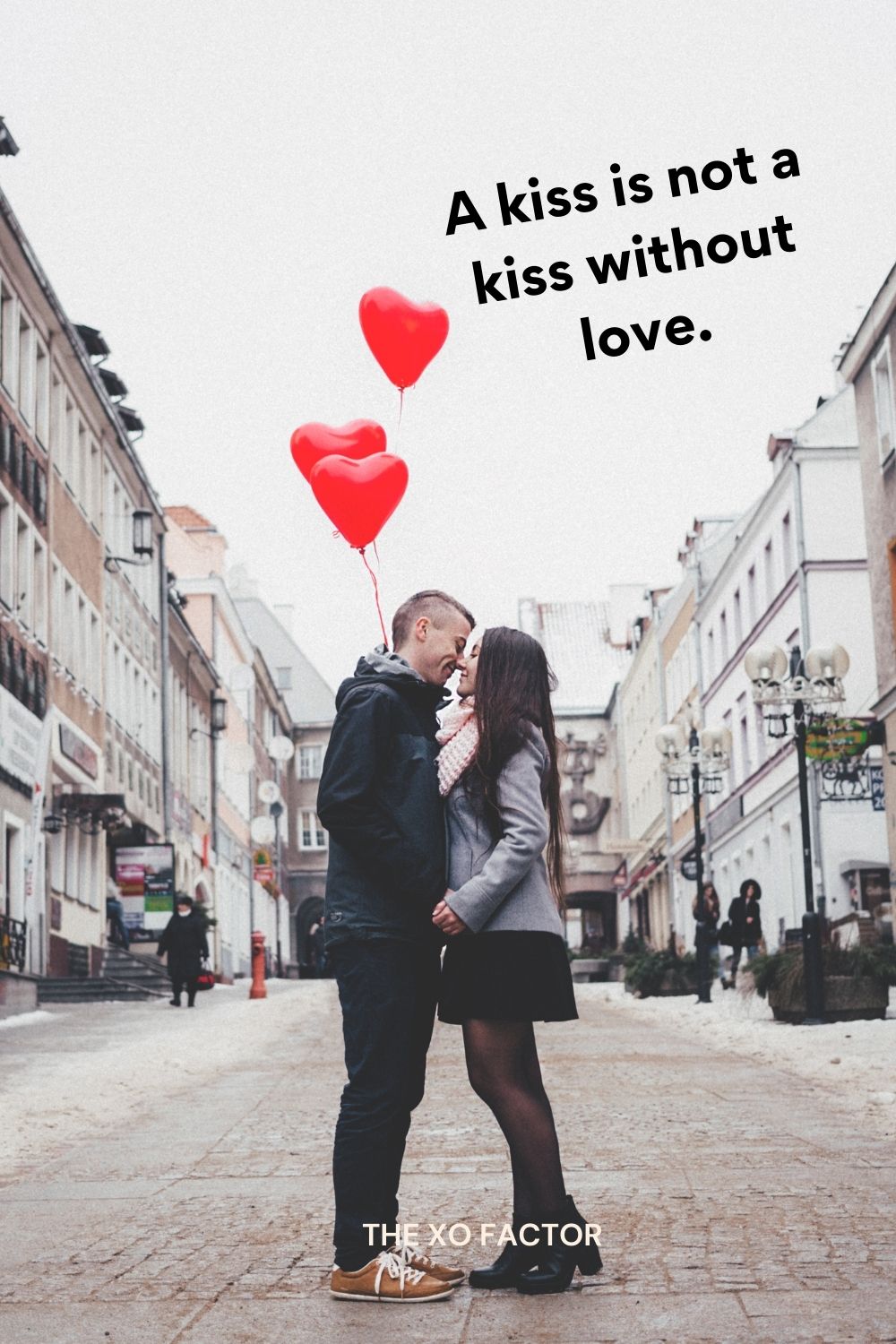 A kiss is not a kiss without love.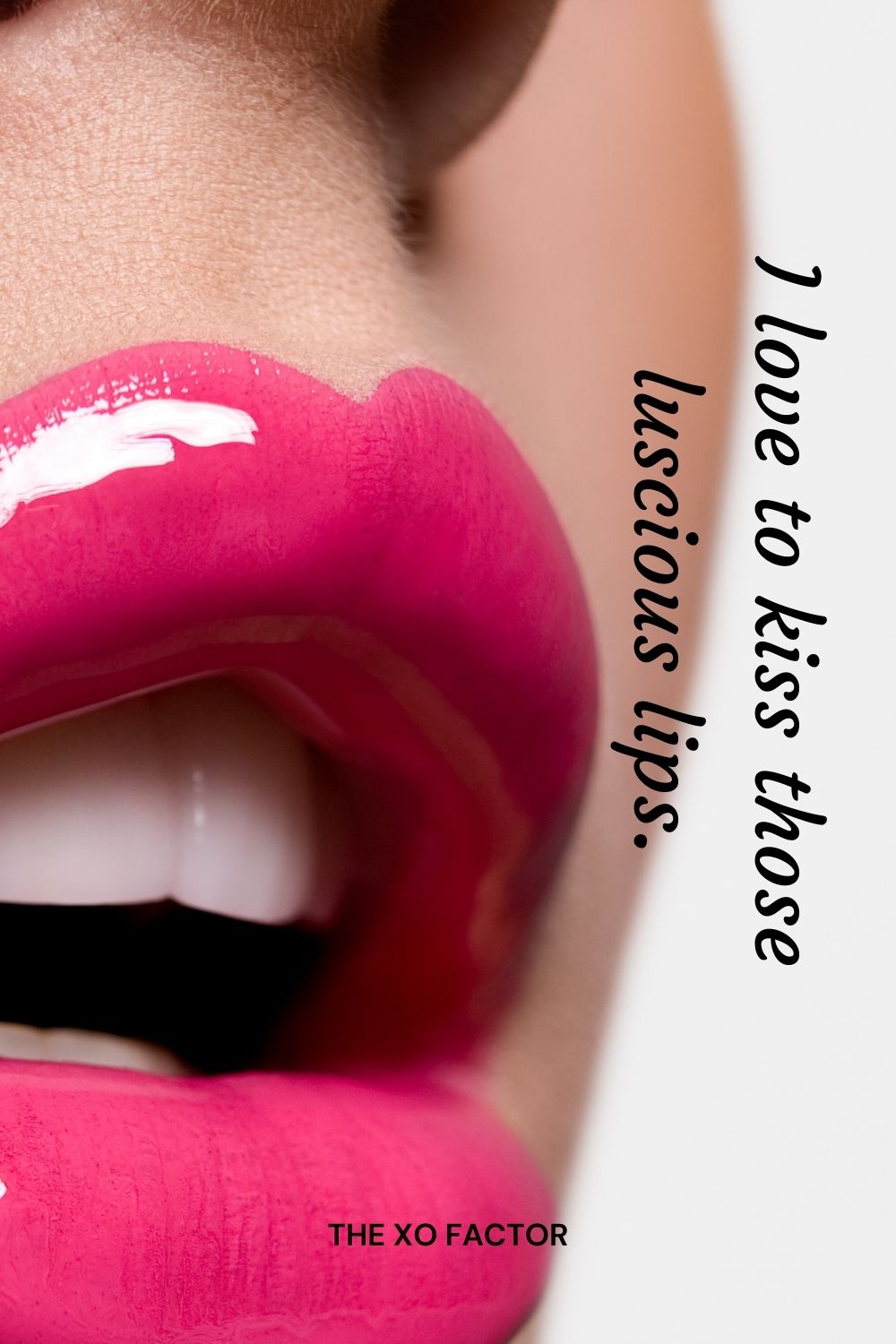 I love to kiss those luscious lips.
A kiss without a hug is like a flower without fragrance.
Kissing is the best expression of love.
I can't stop thinking about your lips on mine.
Remember, these flirty messages are meant to be light-hearted and fun. Use them as inspiration to tailor your own messages to reflect your unique relationship. The key is to make your partner feel desired, loved, and appreciated. Flirting is a wonderful way to keep the spark alive, so don't be shy about expressing your affection and desire. Happy flirting!