Dating can feel like a constant cycle of embarrassment and disappointment, leaving you dreading your next date. From being stuck in dating app hell to repeating the same dinner and drinks routine, it's easy to feel like you want to give up for good.
Taking a different approach to dating could change how you feel about it, and even help you enjoy it. Dating could become something you look forward to, instead of making you sweat at night.
Want to make dating fun again? Here's how to make dating less daunting.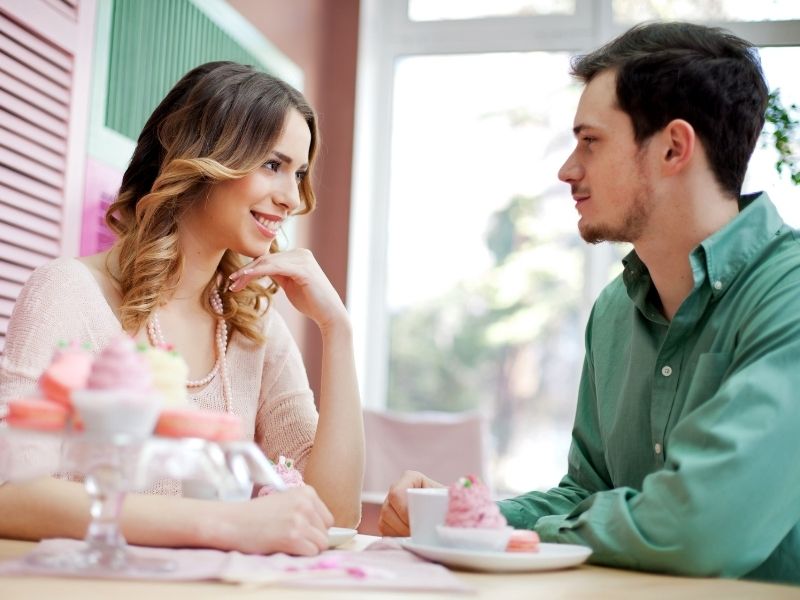 How to make dating less daunting
Try dating events
If you're fed up with using dating apps, or you feel like you've exhausted all dating avenues, here's an alternative – dating events. Dating events provide a great opportunity for you to meet other people without the pressure of a one-on-one date. Look for a meetup event near you and sign yourself up for it. Featuring a lot of mini dates, you'll get the chance to connect with others and perhaps even hit it off.
Plan something different
Is your typical date format getting a little stale? Perhaps dinner and drinks are no longer the way to enjoy a first date. Those awkward encounters can feel like a job interview or making a pitch to show the other person why you're so great, so why not change it up and plan something different.
From now on, don't say yes to any old date. Suggest something different and exciting, something that will help you both relax and have a little fun too. From virtual date nights to some art class, doing something different each time will make dating more enjoyable and help you get to know the other person better.
Date with friends
Dating with friends doesn't have to involve those classic double-date scenarios. Instead, you could try inviting someone to hang out with you and your crew, maybe for drinks or to a gig. A group situation can make people feel more comfortable, and it relieves some of the pressure. If you know people in common, that can be a great way to get to know someone without the label of a date. As you become more comfortable and familiar with each other, you can then take it down to just the two of you.
Take a laid back approach
If your dating style is usually all-in, you might want to think about relaxing a little. Taking a laid-back approach to dating can ease some of the pressure you might be feeling, and allow you to enjoy yourself instead of constantly worrying if things are going well.
Learning to stay relaxed in the early stages of a relationship isn't easy, but it could help you avoid some of the things that may have been going wrong for you in the past. Take dating as an opportunity to meet new people rather than meet 'the one', and you may find that the stress starts to ebb away.
Don't let dating get you down, switch up your approach and get ready to say goodbye to those daunting dates.