Everybody at one point in their life is going to experience the emotion called love. But although we all feel love at some point, it is not easy to express how you feel or describe your emotions.
So in this article, we've put together 40 love quotes to help you express your emotions.
Love quotes with images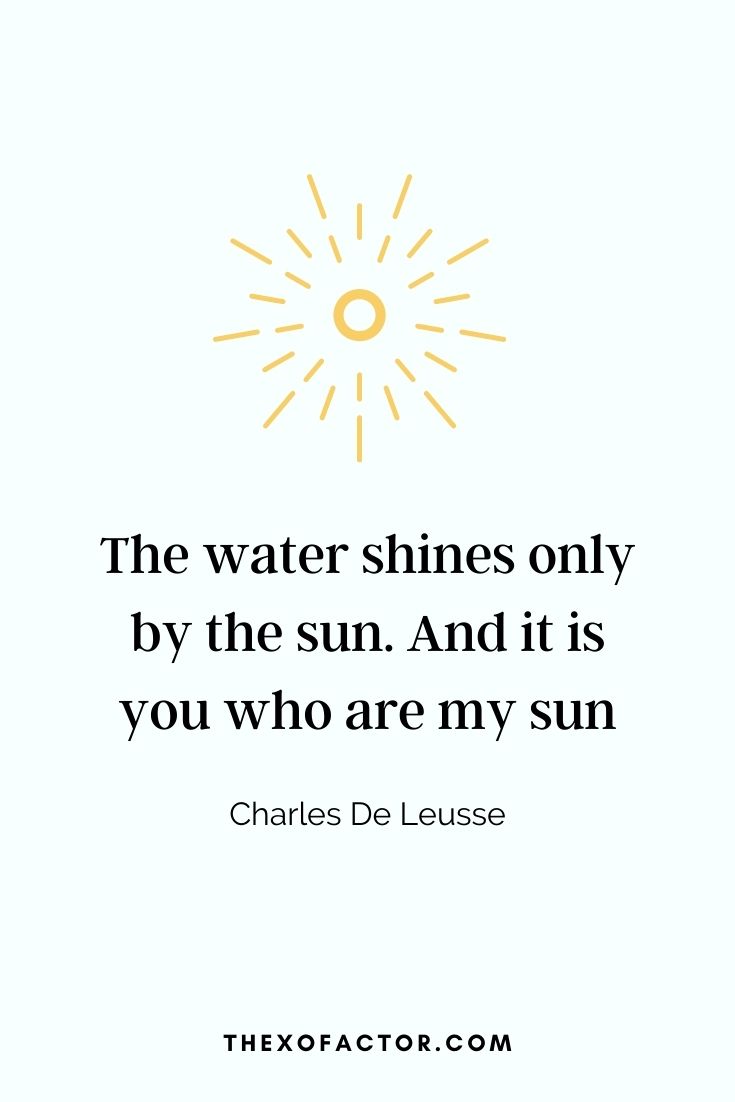 "The water shines only by the sun. And it is you who are my sun" – Charles De Leusse
" I swear I couldn't love you more than I do right now, and yet I know I will tomorrow. " – Leo Christopher
" You are the last thought in my mind before I drift off to sleep and the first thought when I wake up each morning "
" You know it's love when all you want is that person to be happy, even if you're not part of their happiness " – Julia Roberts
" To lose balance sometimes for love is part of living a balanced life." – Elizabeth Gilbert
" Love is like a virus. It can happen to anybody at any time" – Maya Angelou
"There is only one happiness in life, to love and to be loved." – George Sand
" Love is like the wind, you can't see it but you can feel it." – Nicholas Sparks
"When I look into your eyes, I know I have found the mirror of my soul." – Joey W. Hill
"Two people in love, alone, isolated from the world, that's beautiful." – Milan Kundera
"You can't blame gravity for falling in love." – Albert Einstein
" You don't love someone for their looks, or their clothes, or for their fancy car, but because they sing a song only you can hear" – Oscar Wilde
" Alone we can do so little; together we can do so much" – Helen Keller
"Love to me is someone telling me, I want to be with you for the rest of my life, and if you needed me to I'd jump out of a plane for you." – Jennifer Lopez
"All that you are is all that I'll ever need" – Ed Sheeran
"Love is composed of a single soul inhabiting two bodies" Aristotle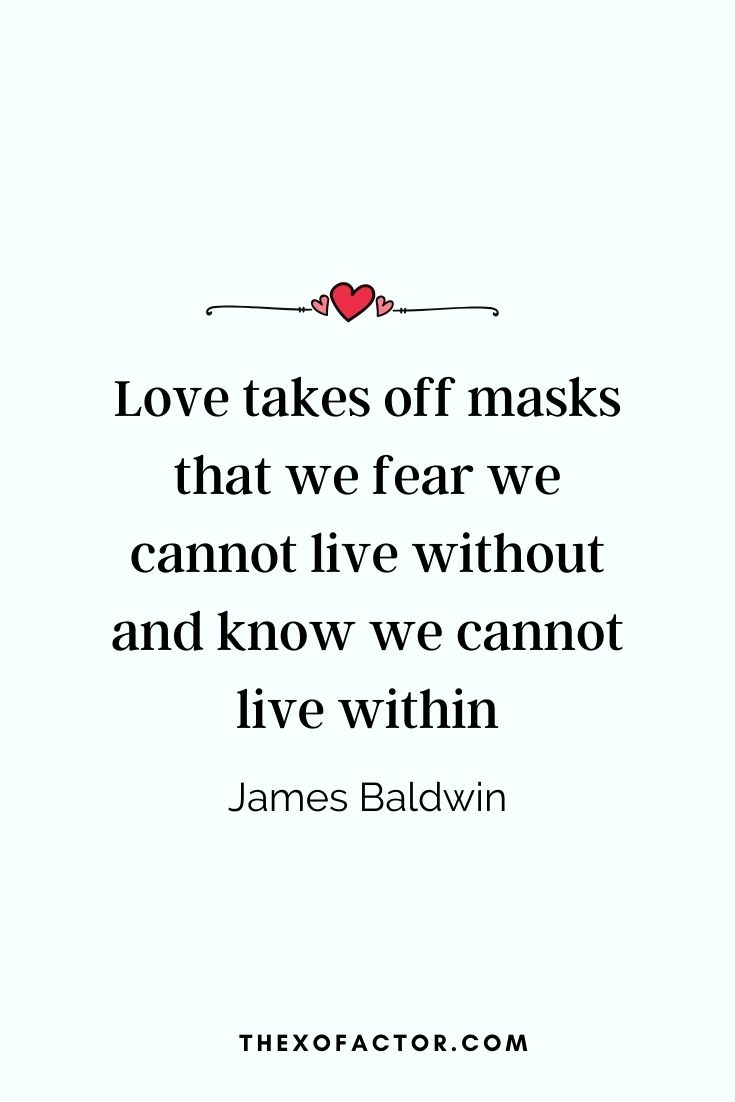 " Love takes off masks that we fear we cannot live without and know we cannot live within" – James Baldwin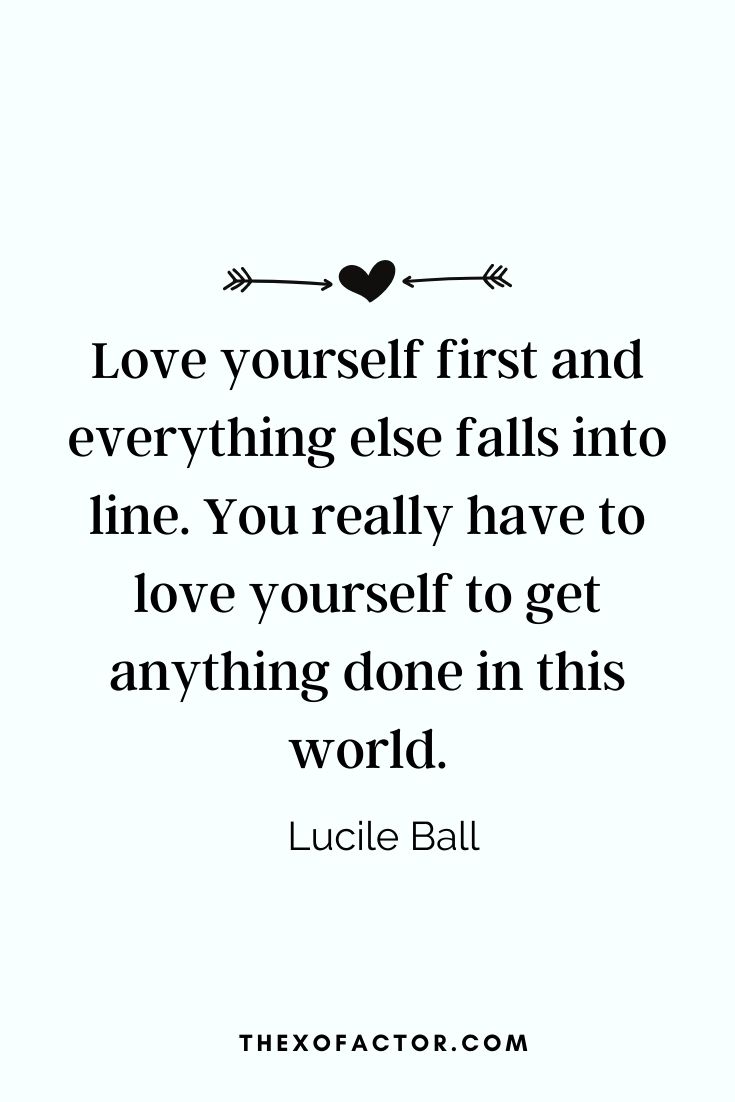 " Love yourself first and everything else falls into line. You really have to love yourself to get anything done in this world" – Lucile Ball
"The most important thing in life is to learn how to give out love, and to let it come in." – Morrie Schwartz
" I love you not because of who you are, but because of who I am when I am with you." – Roy Croft
" Love is a friendship set to music" – Joseph Campbell
" Love is of all passions the strongest, for it attacks simultaneously the head, the heart and the senses." Lao Tzu
" When you arise in the morning, think of what a precious privilege it is to be alive – to breathe, to think, to enjoy, to love" – Marcus Aurelius
" The best and most beautiful things in this world cannot be seen or even heard, but must be felt with the heart." – Helen Keller
" Keep love in your heart. A life without it is like a sunless garden when the flowers are dead." – Oscar Wilde
" The only thing we never get enough of is love; and the only thing we never give enough of is love" Henry Miller
" You yourself, as much as anybody in the entire universe, deserve your love and affection" – Buddha
" You know you're in love when you don't want to fall asleep because reality is finally better than your dreams" – Dr. Seuss
" Life without love is like a tree without blossoms or fruit." – Khalil Gibran
" If you would be loved, love, and be loveable." – Benjamin Franklin
" Love many things, for therein lies the true strength, and whosoever loves much performs much, and can accomplish much, and what is done in love is done well." – Vincent Van Gogh
" Love is an untamed force. When we try to control it, it destroys us. When we try to imprison it, it enslaves us. When we try to understand it, it leaves us feeling lost and confused" – Paulo Coelho
" I have decided to stick with love. Hate is too great a burden to bear " – Martin Luther King Jr
" Love is so short, forgetting is so long." – Pablo Neruda
" A kiss is a lovely trick designed by nature to stop speech when words become superfluous" – Ingrid Bergman.
" Immature love says: 'I love you because I need you.' Mature love says 'I need you because I love you" – Erich Fromm
" Being deeply loved by someone gives you strength, while loving someone deeply gives you courage." – Lao Tzu
" Love is when you meet someone who tells you something new about yourself." – Andre Breton
" Once the realization is accepted that even between the closest human beings infinite distances continue, a wonderful living side by side can grow, if they succeed in loving the distance between them which makes it possible for each to see the other whole against the sky." – Rainer Maria Rilke
" It takes courage to love, but pain through love is the purifying fire which those who love generously know. We all know people who are so much afraid of pain that they shut themselves up like clams in a shell and, giving out nothing, receive nothing and therefore shrink until life is a mere living death." – Eleanor Roosevelt
When you adopt the viewpoint that there is nothing that exists that is not part of you, that there is no one who exists who is not part of you, that any judgment you make is self-judgment, that any criticism you level is self-criticism, you will wisely extend to yourself an unconditional love that will be the light of the world. – Harry Palmer
A healthy self-love means we have no compulsion to justify to ourselves or others why we take vacations, why we sleep late, why we buy new shoes, why we spoil ourselves from time to time. We feel comfortable doing things which add quality and beauty to life. – Andrew Matthews
SEE ALSO:
40+ POWERFUL QUOTES TO INSPIRE YOU
20 GREAT INSPIRING QUOTES TO START YOUR DAY WITH